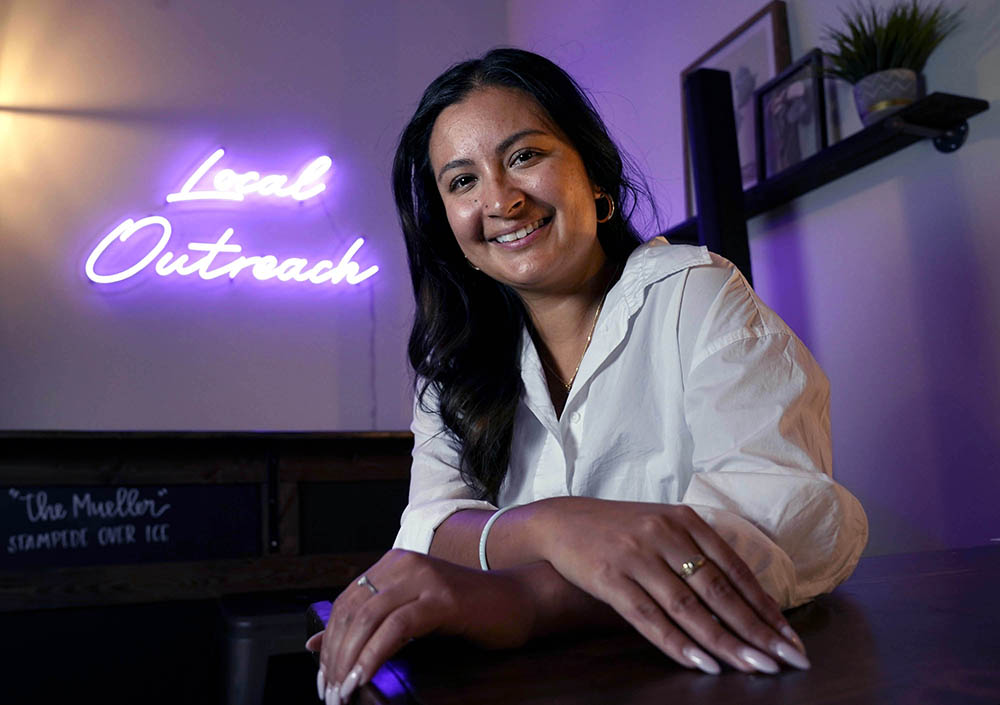 Photos by Ralph Freso
From the November issue of GCU Magazine
God told her, "Here. I am going to give this to you."
Alexis López, Local Outreach Coordinator at Grand Canyon University, accepted His invitation — and it was perfect timing, of course.
After graduating from GCU in 2018 with an education degree, López taught at a local high school, which required her to mask her love for God every day.
"I always just thought, 'OK, this is what I have to do? People aren't going to like me,' so I always went into work with battle armor," said López. "I wanted to be in an environment where I can fearlessly be who I am — because Jesus is who I am."'
López was ready to say goodbye to this season of life and step into one that revolves around Christ.
After her students' graduation, she interviewed for the Local Outreach Coordinator position in early June and earned her spot in the Office of Spiritual Life a few weeks later. It was the perfect balance between teaching and stimulating her relationship with God.
"I love being able to show students Bible verses or give encouraging notes," said Lopez. "I never wanted to feel like I was pushing God onto students like I did at a public school. But here I'm surrounded by people who love God."
Speaking life into others is part of López's job description, but she constantly feels inspired by her students.
"I always have the mindset of 'I'm going to encourage and pour into you,' and then I leave thinking, 'Wow, He spoke so much wisdom, and I really needed that.'"
Part of her daily agenda includes making sure local ministries have necessities and fostering relationships. GCU students bringing breakfast to talk and eat is part of López's day-to-day.
"The college students and leaders don't have to be here — but they choose to be," said López. "It's my favorite part, and it's a fun dynamic to have."
As much as López shines a light on her students, the feeling is mutual.
"It's encouraging to be around students who love Jesus so evidently in their actions. It is inspiring to have that at GCU — especially when it's so intentional," said López. "I love being a part of their story, even if it's just for a year before they graduate and go off into the world."
Related content also from GCU Magazine:
GCU News/GCU Magazine: New Learning Lounge is room with a lot to do
GCU News/GCU Magazine: Keeping recent grads connected to campus