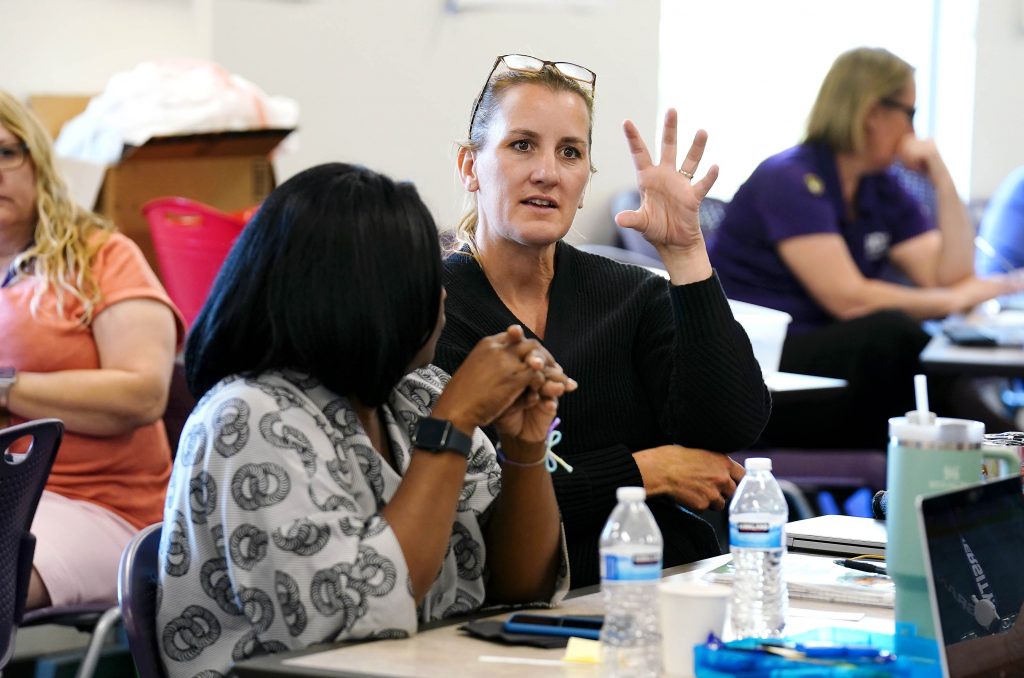 Photos by Ralph Freso
Luz Maria Van Daam was at a crossroads in her 20-plus years as a teacher at Pueblo Elementary School.
"I was kind of burned out, maybe a little bit," Van Daam said. "I was thinking, 'OK, maybe I'm done and thinking early retirement.' "
But thanks to Grand Canyon University's first Accelerated Summer STEM Educator Training (ASSET) for K12 teachers, Van Daam has become invigorated.
"This has sparked my passion for teaching and why I do what I do," Van Daam said. "The amount of PD (professional development) is expensive. But that GCU has provided so many opportunities for me to pursue my education has been very nice."
A classroom full of K12 teachers spent four days learning from experts and gaining ways to educate their students on STEM at the Technology Building, as well as at venues in Lake Havasu, Bisbee, Yuma and Pinetop, and online.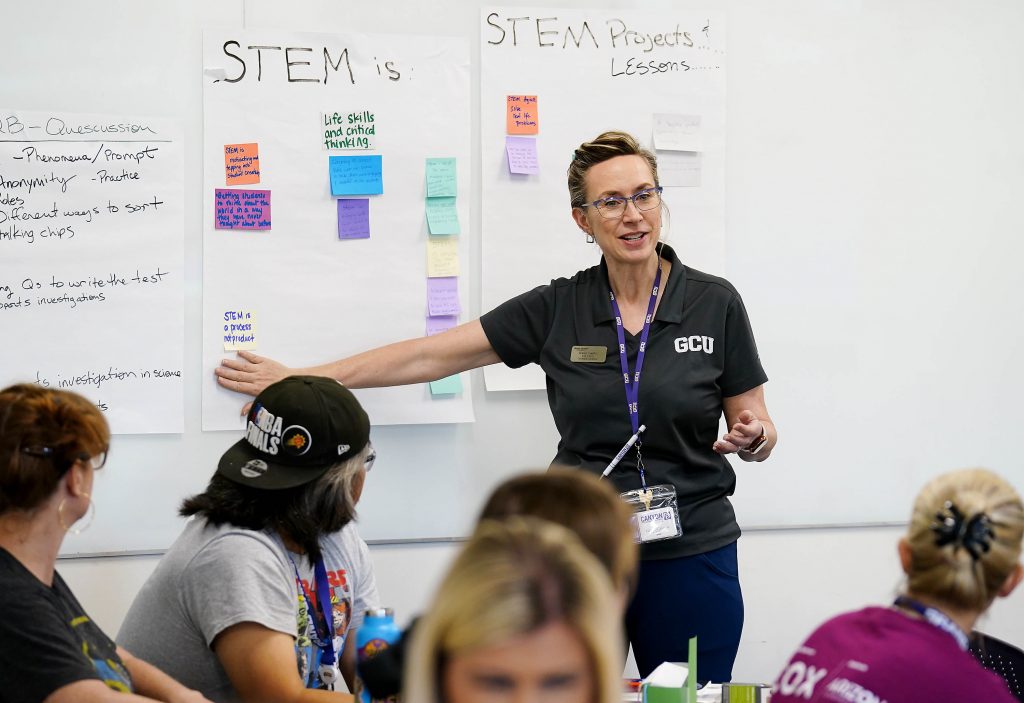 "We got the whole state covered," said Cori Araza, Senior Director of K12 Outreach Program and Development. "Our GCU purple is going out to all of these locations, and we are training teachers across the state of Arizona. We really feel powerfully about rural STEM and how we want to equalize what happens in Maricopa County outside of Maricopa County."
About 500 teachers received $4,500 grants to learn and participate in the seminars. An array of representatives, from state organizations such as the Civil Air Patrol and Arizona Fish & Game, spoke at GCU to a classroom of teachers seeking to enhance their knowledge in science, technology, engineering and mathematics during the first four-day campus event.
As the program develops, the leaders hope to expand partnerships with institutions and community groups throughout the state.
Six GCU alums – Christina Tormollan, Hope Hudson, Seteara Haddock, Lacey Merritt, Jesse McKinley and Van Daam – participated in the first of two sessions at their alma mater.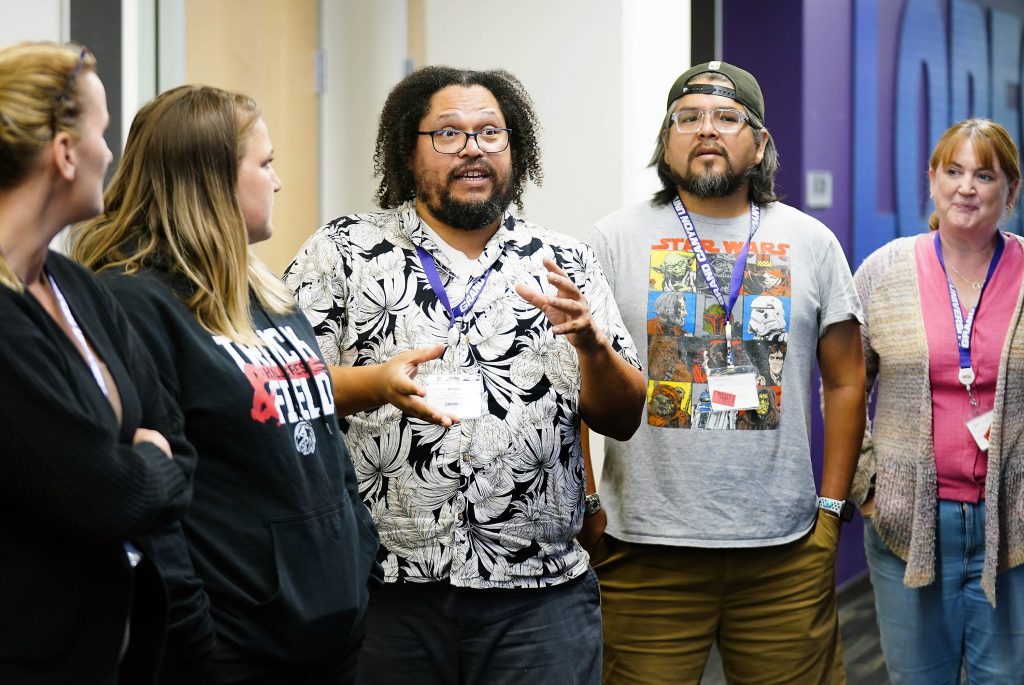 "I chose this because I went here," said Hudson, who teaches at Marshall Ranch Elementary School. "I came back because I knew they were great at instruction."
Marni Landry, Director of K12 Outreach and STEM Project Director, targeted fourth through sixth grade teachers based on their potential to advance through the STEM pipeline. But interest led to the expansion of K-12 grade teachers over six-week long sessions statewide.
"We feel strongly about supporting rural teachers, as well," Landry said. "We're missing out on a great bank of great minds in the rural areas when they don't get the access to the same resources that we have (in Phoenix)."
The experience of Landry and Araza helped attract teachers to participate in the program at GCU. Landry served as a teacher for 16 years, with STEM integration as one of her major subjects and applied that experience toward outlining the program.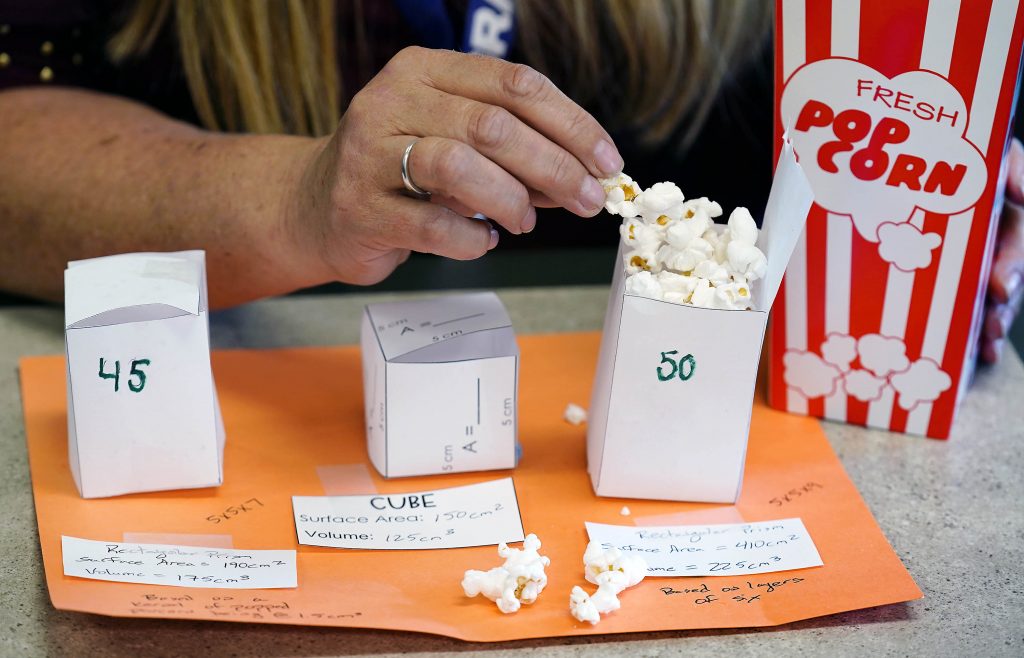 "Cori and I have been in the teaching profession for a long time, and we're both highly engaged with a lot of organizations, so we have the ability to spread the word across the state quite easily through Arizona Science Teachers Association, Facebook groups for STEM teachers, through the Arizona Association of Teachers of Mathematics," Landry said. "We capitalize on our network."
The impact that GCU can make on the STEM participants can produce long-term benefits.
"We want to spread the GCU message that we are a great resource and location to send their students to for that STEM pipeline," Landry said. "We have the perfect setup for hands-on education from their first year at attending GCU."
The program provides an opportunity for teachers to expand their STEM knowledge in the classroom along their other events.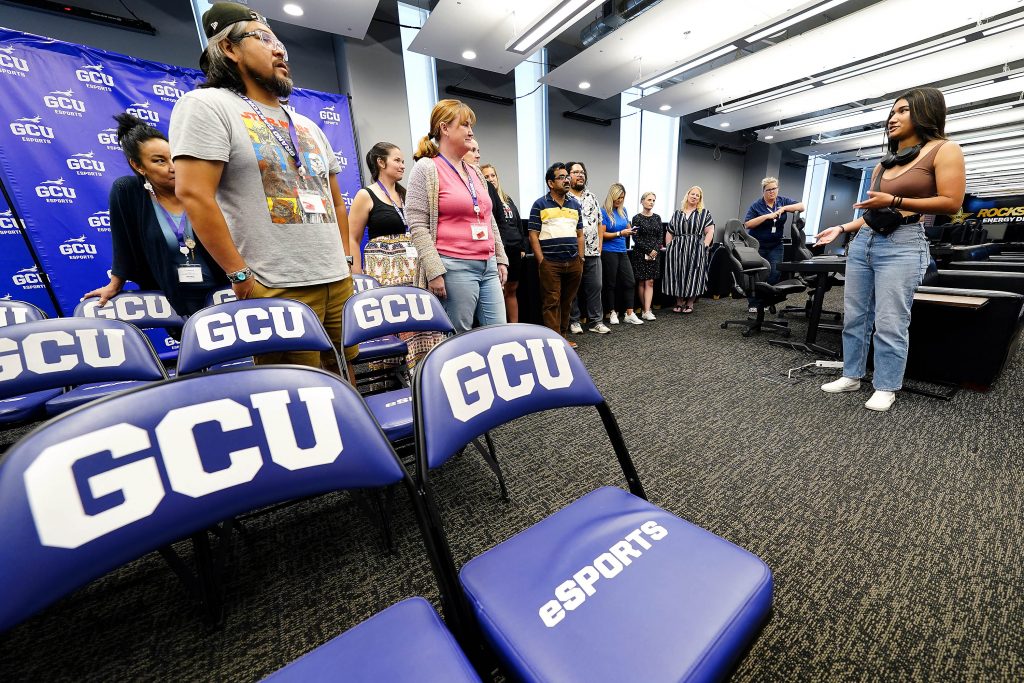 "(The teachers) are learning scientific modeling, how to create lessons that incorporate the cross-cutting concepts, as well as the content and the engineering practices that are really a part of our new Arizona state science standards," Araza said.
The capacity for this summer's GenCyber camp for teachers currently stands at 40, so those who can't enroll are allowed to attend the GenCyber camp for students.
And next month, inexperienced teachers will receive an opportunity to enhance their skills and self-confidence with a two-day workshop.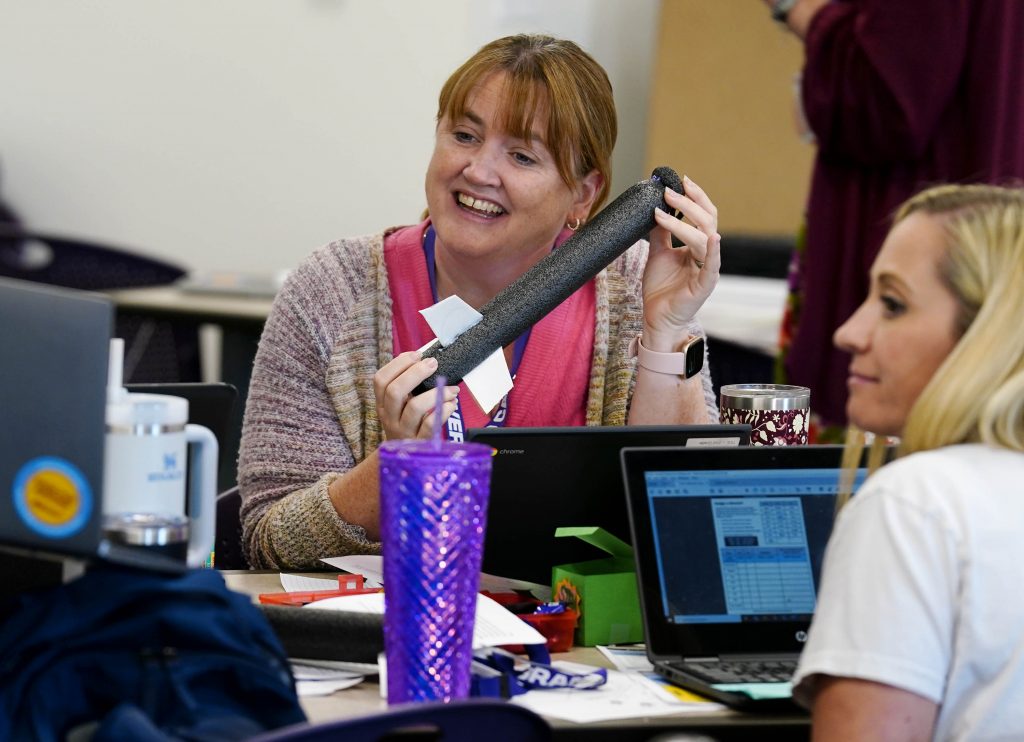 "We will be conducting Beyond Surviving for first-year teachers so we don't lose them," Araza said. "We'll hold onto them and let them know we're here to support. The neat part about GCU is that we have a lifetime subscription. If you work with us, we'll continue to support you through our colleges because our students love to give back.
"Our students are happy to help, whether it's a student from the College of Education or a student from the College of Technology. We have students in cybersecurity that have developed K12 curriculum for cybersecurity for teachers, and they support teachers, administrators and IT as a result."
The Accelerated Summer STEM Educator Program, however, left an indelible impression on Haddock.
"I didn't know the program existed until I signed up for this training," said Haddock, who teaches at Gateway Elementary School. "I was very impressed that it exists. Now I want to know more about it."
Senior writer Mark Gonzales can be reached at [email protected].
Related content:
GCU News: Students launch their interest in STEM at state MESA competition
GCU News: GCU helps teachers boot up their cybersecurity skills