College of Arts and Media students showcased their creative and innovative spirit at last week's GCU Film Festival. The event, hosted by the Digital Film Department, featured student and alumni submissions on the big screen at Grand Canyon University's Ethington Theatre.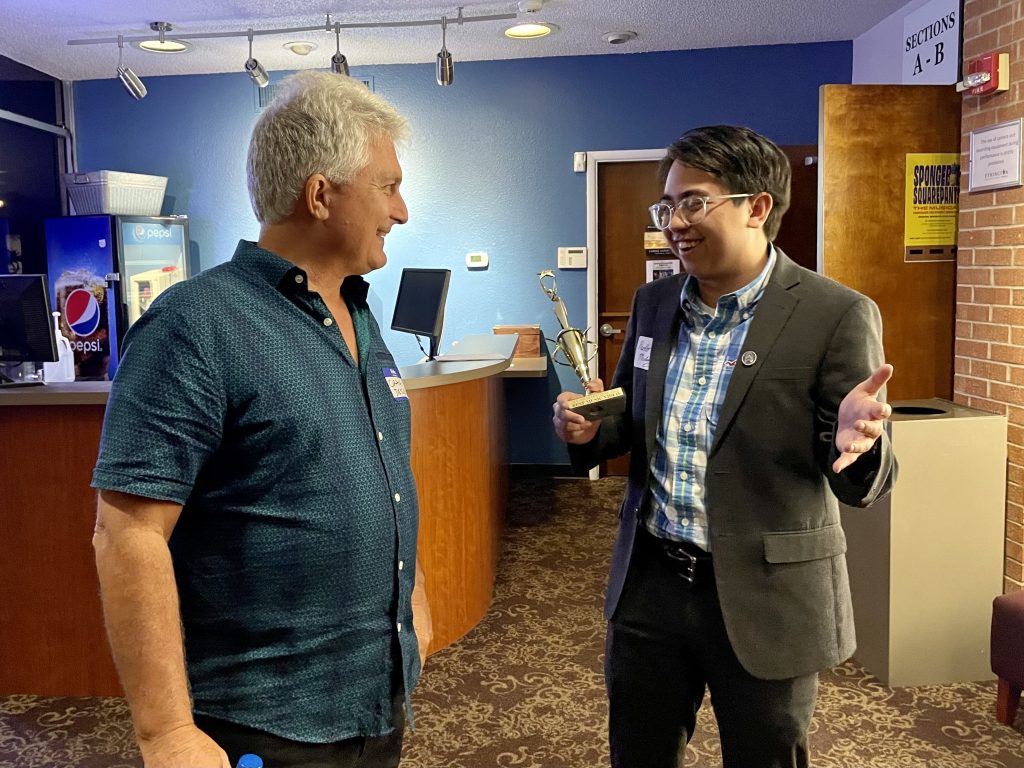 The word "communal" was evident both nights.
"Film needs an audience. ... So if it's a drama, you'll feel those shared emotions. If someone besides you starts crying, you get evolved emotionally," said the college's dean, Dr. Craig Detweiler. "That shared communal experience is what film at its best does. It's a chance to unite in the dark around a common story."
Sharing the same philosophy was Digital Film Production Club Vice President Ryan Herbert, festival co-emcee alongside film production student Stephen Trull.
"I love seeing audiences' reactions and seeing the smiles and rewarding nature of everyone coming up to get their awards, but overall, I just love the community that I've found here and I couldn't find anywhere else," said Herbert. "The feeling of being in a film setting and everyone knowing what is at stake when making a film is a communal experience."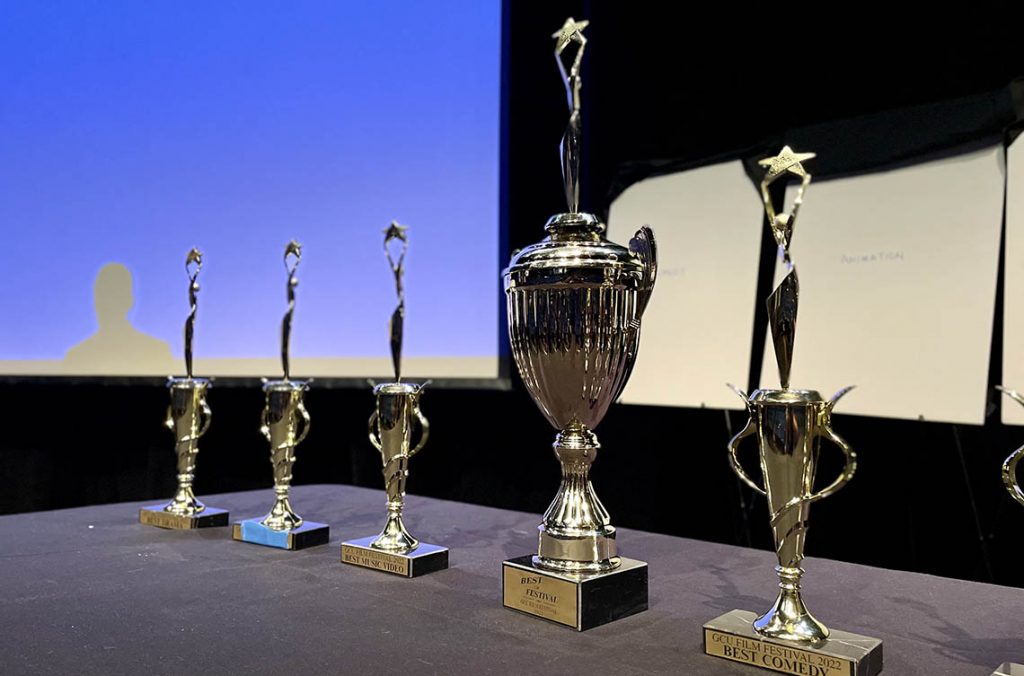 Digital Film Program Director Lisa Tervo sees the event as another outlet for students to share their talent and encourage them to broaden their audiences.
"One of the things we really push in our classes is that none of their work should ever just be for class. They spend so much energy, time and passion creating these films, so to only screen these films in class does not do them justice," said Tervo. "Having the GCU Film Festival gives our students another opportunity to share their film with the community and get recognition."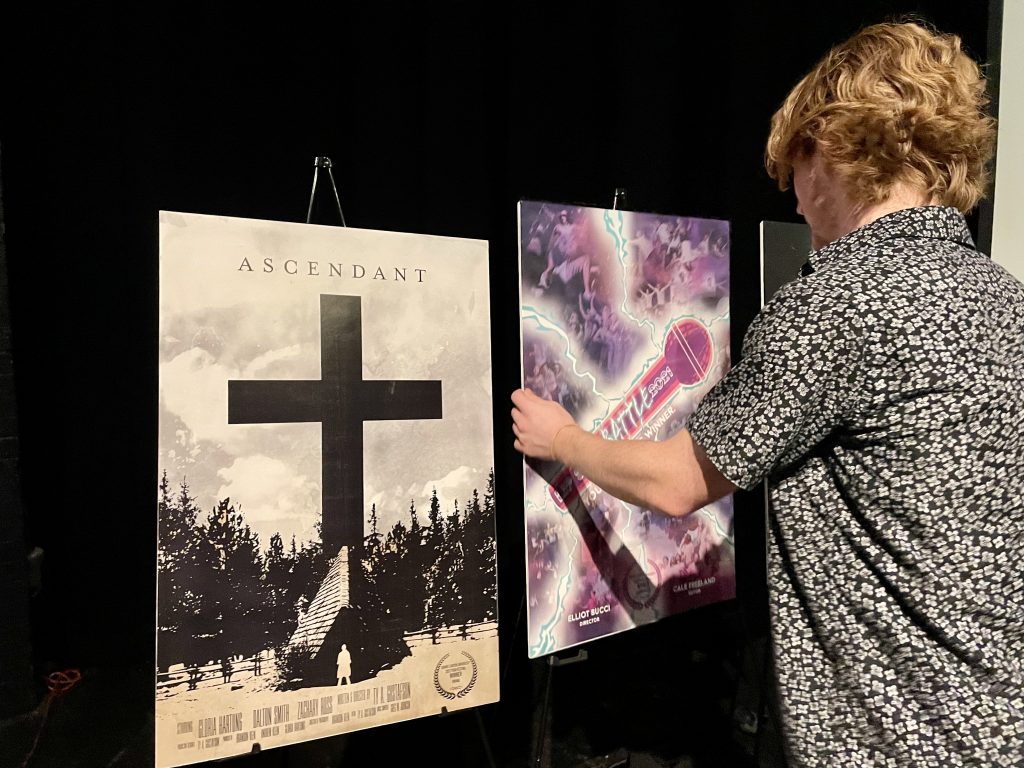 Prior to the event, Meggie Cross, whose submission "The Blind Date" won the comedy category, never had gone further than showcasing her work on YouTube and social media.
"We've never been able to see the film in front of a live audience and see the reactions of the audience," said Cross. "I always look forward to hearing the laughter from the audience. The reactions we get after an actor cracks a joke is part of what makes the film process so rewarding."
Brayden Glascock, who earned the Best Overall award and an award in the thriller category for "Hangover," demonstrated the art of unifying an audience through a shared emotion. The film follows a man who is forced to endure an endless cycle of a poor decision he made while under the influence.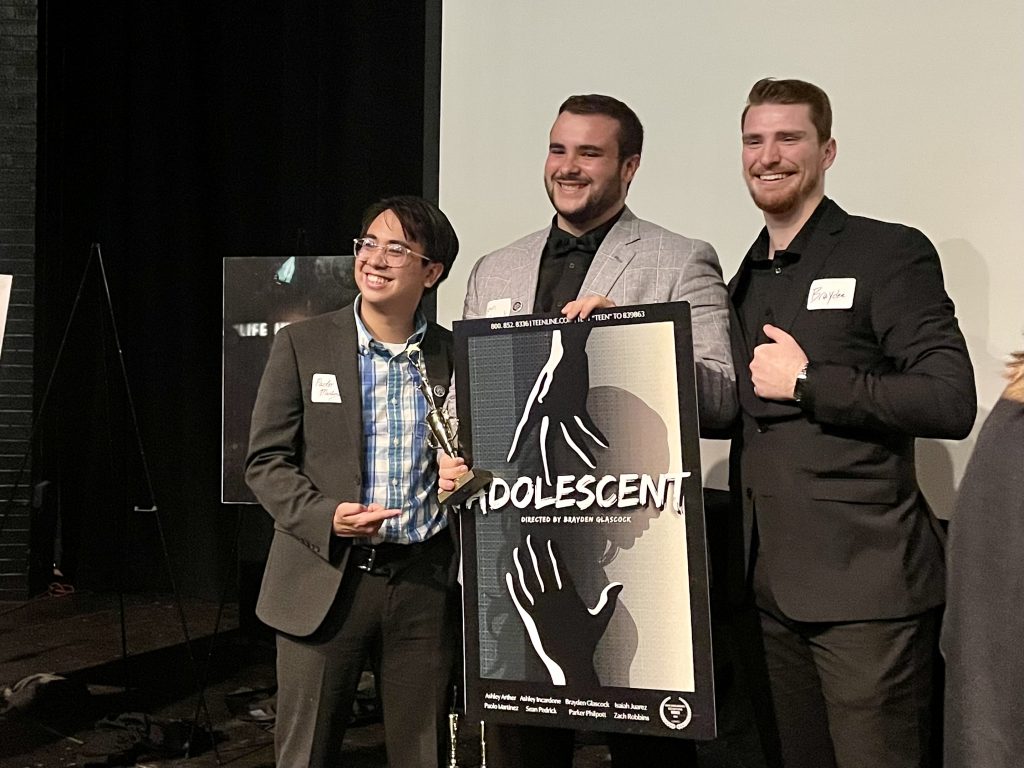 Although his entry was in the thriller category, he refined this concept by adding his signature touch.
"For me personally, having an underlying message is more fulfilling to me as a filmmaker. I always like to include some sort of PSA in my films to give the audience something to take away. I've covered deep topics such as texting and driving, suicide, PTSD, veteran trauma, and 'Hangover' was the next step."
The judges were not the only ones rewatching the film.
"If you've ever put a lot of effort into something and it comes along together well, you know that there is a deep sense of fulfillment and pride once it's completed. You watch the film hundreds of times not because you have to, but because you want to."
Alumni Night of the event closed with "Glass Walls," a faith-based film directed by instructor and alumnus Jeff Breuer. Cast members Sandy Kim and Kristi Lawrence joined Breuer on stage for a Q&A session afterward.
Lawrence was overjoyed to be invited to the screening on campus and saw it as an opportunity to celebrate Breuer.
"Jeff is amazing and phenomenal, not just because he has a passion for what he is doing but because he has a joy for what he does, and that translates in his work," said Lawrence. "The cast was always encouraging of each other and never pitted against each other. When I heard about this event, I just thought, 'Of course I'm going to be there. I would never not support Jeff."'
Here is the list of award winners:
Best Overall and Best Thriller: "Hangover" by Brayden Glascock
Best Documentary: "Lip Sync Battle 2021" by Cale Freeland
Best Drama: "Ascendant" by Titus Gustafson
Best Faith-based film: "Adolescent" by Sean Pedrick
Best Music Video: "Life in One Day" by Paolo Martinez
Best Comedy: "The Blind Date" by Meggie Cross
Best Animation: "Meet Harold" by Paolo Martinez
Best Alumni Film: "Nathan Bustos | Koosog" by Matthew Fajardo
"I never really saw this as a competition, I see it as a bunch of people who love the art coming forward and showing each other their work," said Paolo Martinez, who took home two awards. "I never cared about winning.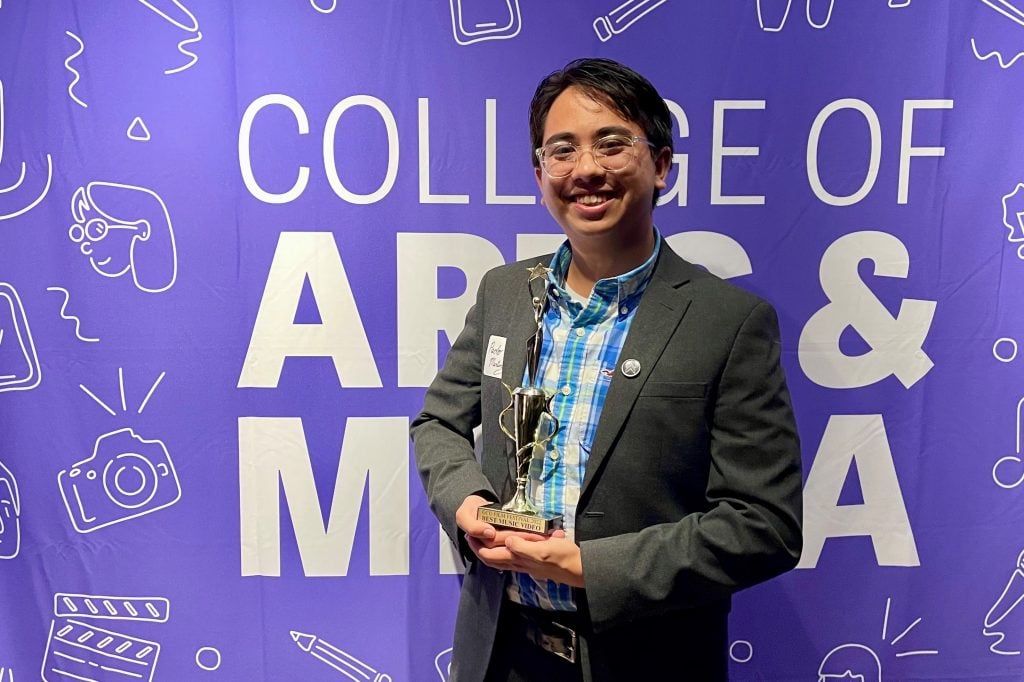 "I am a firm believer in the art of filmmaking and how it can touch people," said Martinez. "I believe that if the art speaks to enough people, then the industry will find itself leaning that way as well."
For those who participated and competed in the film festival, it was all about gathering with a community where friends can share the product of their hard work.
"It's so cool to see what everyone has made and to have a shared place where everyone can come and celebrate this medium on campus," said Martinez.
Contact staff writer Lydia P. Robles at 602-639-7665 or [email protected]
****
Related content:
GCU News: GCU instructor's film explores pastor burnout
GCU News: Ethington Theatre scores 6 ariZoni Awards