While running track as an undergraduate student, Michelle Canidate set her sights on earning the highest level of education she could.
That dream never faded, even after her storied athletic career, in which she earned World Championship gold medals in Helsinki, Finland, and Osaka, Japan, and participated in the 2004 Summer Olympics.
But a stint as a volunteer coach at Grand Canyon University indirectly planted the seeds for what Canidate believes was one of the most pivotal moments in her life.
She completed requirements for her doctoral degree from GCU in May after successfully defending her dissertation, "The Differences in Achievement with a Sports-Oriented Charter School and a Traditional Charter School."
Winning the gold medal in the World Championships in the 100-meter hurdles in 2005 and 2007 were "both pivotal moments for me in my life," said Canidate, 44, who ran under her family name of Perry. "And I would have to say that this (doctorate) was more challenging because it's not naturally my gift. But they were both really big moments in my life."
For the mother of four children, ages 12, 8, 4 and 1, GCU provided what she needed to enroll. She already was familiar with GCU from her coaching stint in 2016. She was offered a counseling position but couldn't accept it because of family obligations. But returning to GCU remained a goal, and she fulfilled her mission while coaching cross country at Phoenix Christian High School and raising her children with her husband, former NFL running back Trung Canidate.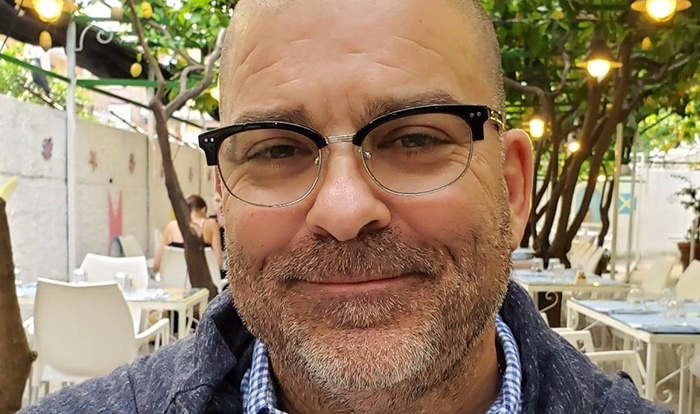 "She's really a role model," said Dr. Nicholas Markette, Assistant Dean and the Chair for the Doctor of Education program in the College of Doctoral Studies. "I plan on having her at residencies to talk to students, and she's local. Her attitude is really an excellent example for other people."
Canidate, who enrolled at GCU in 2017 after hearing positive experiences from a friend, taught at Champion Schools in Chandler during the day and participated Monday nights in GCU's cohort program, in which small groups learned in a collaborative format. She soon met Markette, whom she compared to some of her favorite track coaches, the kind who "bring out the best in you."
Markette, however, credited Canidate with a thick layer of humility that enhanced her ability to learn and adjust.
"There was never, 'Hey, I'm a gold medal winner. I'm an Olympic sprinter, a professional athlete,'" Markette said. "She was willing to be humble and to learn from everybody, not just me. And that whole spirit, along with her resilience and enthusiasm, really kind of completed a perfect kind of doctoral student molecule, so to speak.
"She put all those little variables together and made a really special student. It was a joy. I'm glad that she's now become a colleague and a friend. It was really joyful working with her."
Canidate accepted the challenge of addressing the constructive criticism scratched on the margins of her first draft and was extremely appreciative that Markette took the time to review it.
"Oh wow," Canidate said of the comments, in which Markette explained each comment and expressed how she could "get to the path I needed to be on — that was helpful."
Canidate said she learned to become a better writer while maintain a strong passion for her work and channel criticism properly.
"I think what it's taught me the most is perseverance and fortitude. Keep going, no matter what happens, because definitely when you're going through this process, it's an iterative process. In that process, there's going to be a critique of your performance and what you have to offer. You must have pretty thick skin to hear them, accept that and then say, 'OK, I'm not going to take this personally. What can I take from this to make myself better?'"
Canidate's dissertation took a close look at the performance of third grade students at a school where at least one hour is earmarked for vigorous exercise, compared to a school where physical education is limited to 30 minutes a day or one or two days a week.
"There was not a statistically significant difference, but a lot of the literature was saying the benefits that physical activity offers," Canidate said. "Many of the schools have either removed physical education, or it's like one or two days a week. The kids don't necessarily get it every day, but they do get recess. But recess and having an exercise routine are very different."
Markette was impressed that Canidate took on a dissertation loaded with statistics and quantitative research that fit her thesis but wasn't her strength.
"In her normal fashion, she just leaned into it," Markette said. "She learned it. It wasn't natural for her, and I admired that, instead of what some students will do, which is run away from something that they're not good at. She just kind of grit her teeth and put a smile on, leaned into it and learn that, and I would bet she would say she's better for having taken the challenging route."
The doctorate reinforced Canidate's passion for kids, sports and education. She wanted to a be a doctor while excelling in track at Quartz Hill High School in Lancaster, California.
As a sophomore at UCLA in 1999, she ran the opening leg on the Bruins' 4x100 meter relay team and the anchor on the 4x400 team that each finished third in the NCAA outdoor finals. She earned honorable mention academic All-Pacific-10 Conference honors. But trying to run track at an elite level while being a biochemistry major "was a bit much for me," said Canidate, who still managed to graduate in four years with a bachelor's degree in sociology.
After her amateur eligibility was exhausted, she pursued a professional track career, which earned her two world titles and consumed most of her next 11 years. The only "break" was delivering her first child in 2010.
Returning to the classroom while raising a family forced Canidate to not procrastinate as much as she did in the past.
"I feel like I struggle with time management," she said. "But it's something I continually work on. I continually tried to get better at it.
"I also noticed about myself that if it's a priority for me, I get it done. I get enough done before the deadline, but I'm not going to say I plan it weeks out."
Eventually, Canidate got her work done.
She wasn't the only pro athlete to complete graduate degree requirements from GCU this spring. Lorenzo Alexander, who retired after a15-year NFL career as a linebacker, earned his master's degree in psychology and works as a life coach for the league. He also is the vice president of player engagement with Avalon Sports.
Canidate plans to attend Commencement ceremonies in the fall.
Senior writer Mark Gonzales can be reached at [email protected].
***
GCU News: Former NFL player, now GCU grad, fielding career in life coaching
GCU News: Former NFL player tackling doctoral degree