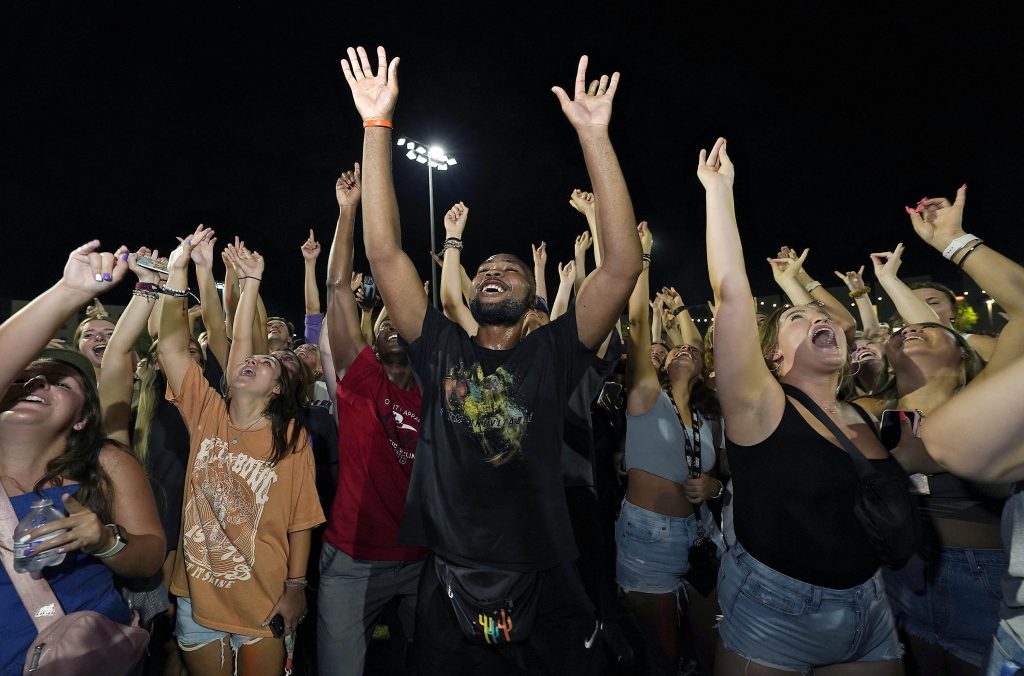 The Havoc House, Quad Kitchen, Oak Creek and Turquoise apartments, a second Purple Greens, a new community garden — oh, and the filming of the movie "Identity Crisis." Whew! Grand Canyon University was on the move in 2022.
Add to that the refashioning of Thunderground, the Learning Lounge's move to a roomier space in the Canyon Ventures building, the growth of CityServe and the embracing of new initiatives such as the Fostering Futures Scholarships, which support foster children's college dreams, and a Pre-Apprenticeship for Electricians program to help fill the need for more electricians.
Count on the 2023-24 academic year to be just as busy.
But before summer arrives and the prep work begins, we thought we would look ahead to this spring and see what big events will anchor the GCU community before more new facilities and educational initiatives pop up.
Here are a few to scribble down in your brand-new planner:
Election Week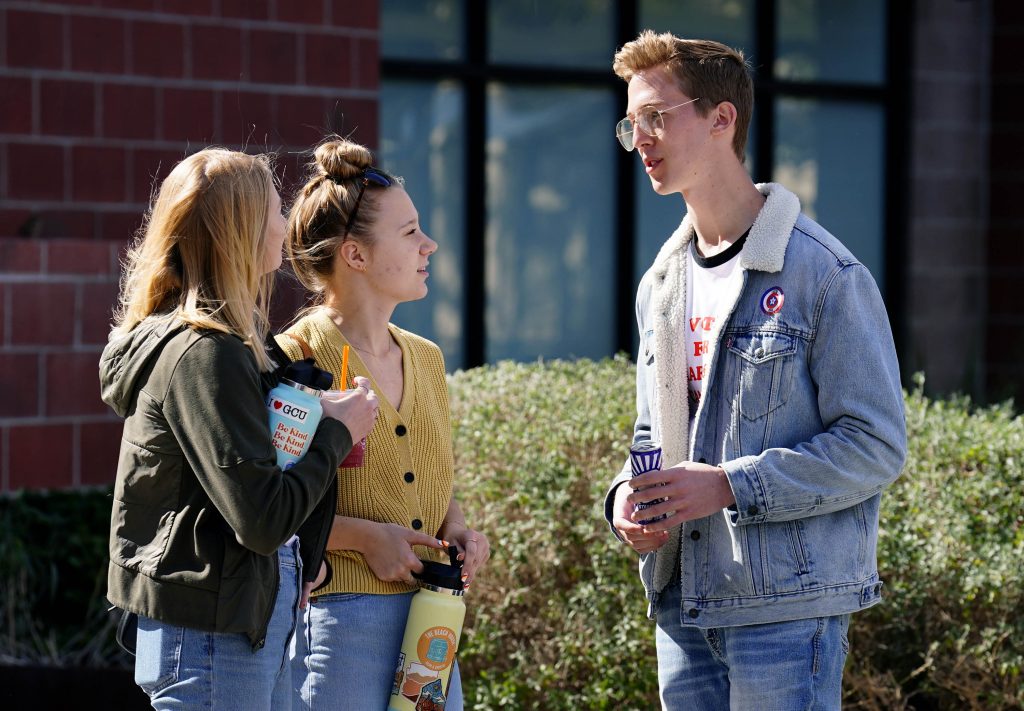 It's hard to believe it's already time to elect new student government leaders, who will share their platforms at a meet-the-candidates event scheduled for 12:30-1:30 p.m. Jan. 23 at Ethington Theatre. Meet the Candidates kicks off Election Week, coming up Jan. 23-27.
Project L
The Multicultural Office launches each semester with this icebreaker, which doubles as a way to introduce students to its mission of championing diversity and inclusion on the GCU campus. The twice-a-year event in the fall featured a '70s-themed roller-skating social. Expect representatives of various cultural groups to be at this spring's Project L, and look for yet another engaging theme. 7-9 p.m. Jan. 17, Canyon Field
Colangelo Servant Leadership Awards
This Colangelo College of Business-hosted breakfast and awards ceremony will celebrate servant leaders in the Valley. "Servant leadership should be a core principle of every successful business or organization," business executive Jerry Colangelo said at last year's recognition event. This spring marks the third year the awards will be presented. 7:30-9 a.m. Jan. 20, Havoc House inside GCU Arena
Lopes Go Local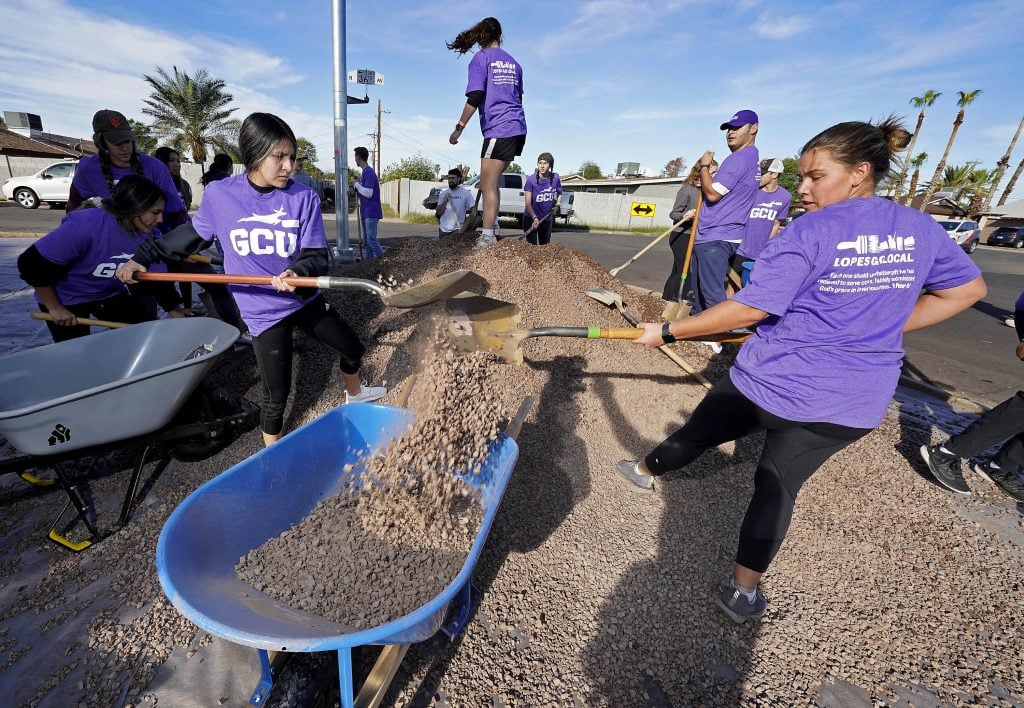 The GCU community spans out into nearby neighborhoods to complete landscaping, painting and other projects with partner Habitat for Humanity. At Lopes Go Local in the fall, volunteers renovated 15 homes. Homeowner Nancy Jeffrey said of the students who helped landscape her yard in November, "It means everything that they are here to help." 7:30 a.m. Feb. 4, various locations. Story
Forensic Science Day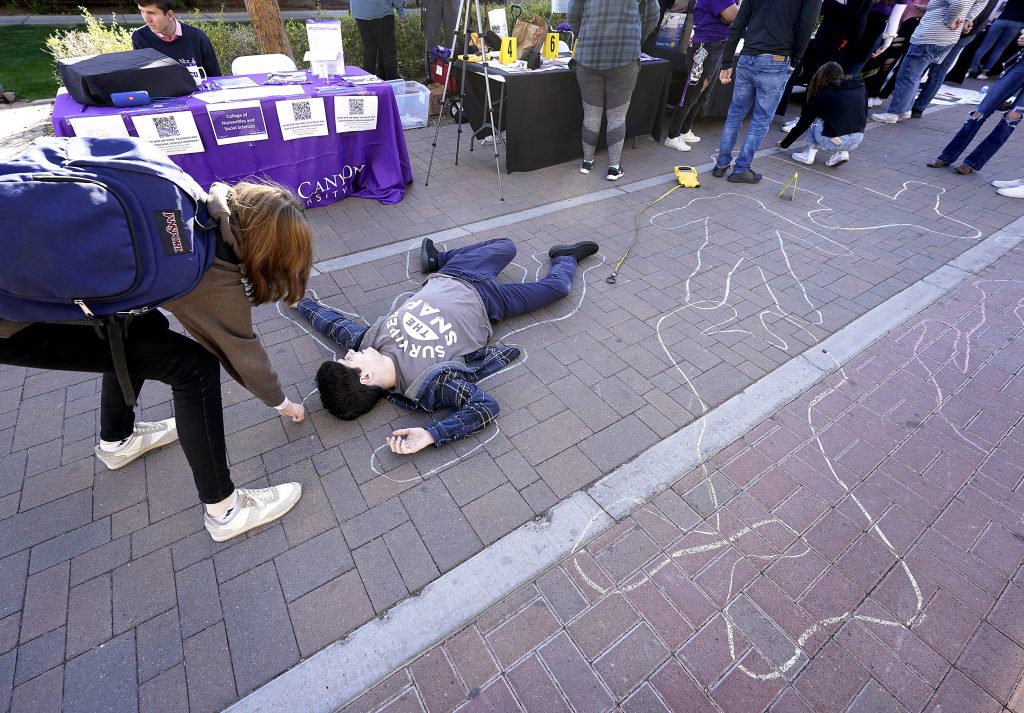 Solving crimes? Elementary, my dear Watson! Well, maybe not so much. High school juniors and seniors and community college students will experience how challenging it is to solve crimes on Forensic Science Day. It's when they can explore blood spatter and fingerprint patterns, visit the DNA and cadaver labs, and try their hand at unraveling the clues at a mock crime scene. They also can drop in on various talks and, of course, hobnob with GCU's forensic science faculty and students. 7 a.m.-1 p.m. Feb. 7, campuswide. Story
'Rosencrantz and Guildenstern Are Dead'
GCU Theatre, just off the heels of its productions of "Steel Magnolias" and the Broadway musical version of "SpongeBob SquarePants," will break a leg this spring with this absurdist tragicomedy by Tom Stoppard. "Rosencrantz and Guildenstern Are Dead" brings the minor characters from Shakespeare's "Hamlet" to the forefront — characters GCU Theatre got to know earlier this academic year when it brought "Hamlet" to the stage. 7:30 p.m. Fridays and Saturdays and 2 p.m. Sundays, Feb. 3-5 and Feb. 10-12, Ethington Theatre. Story, Ethington season
Men's basketball vs. New Mexico State
One of the big go-to men's home basketball games is when GCU takes on rival New Mexico State. At last year's matchup, the Aggies emerged victorious 75-70. The Lopes hope for redemption before the WAC Championships in March in Las Vegas. 7 p.m. Feb. 8, GCU Arena
Homecoming
Alumni will return to campus for this annual event, which in the past has included a game day tailgate party (men's basketball will be playing Seattle U in GCU Arena), breakfast with Thunder and campus tours. Feb. 24, various events/times, campuswide
GCU's Got Talent
Parting with the popular Mr. GCU was such sweet sorrow. But alas, a new event in its stead aims to enchant as much as Mr. GCU did. Like on the TV show that inspired it, the Canyon Activities Board's "GCU's Got Talent" will put the spotlight on vocalists, musicians, dancers, comedians, acrobats and the like as the campus' talented students showcase their skills in this competition. 8-10 p.m. March 7, GCU Arena. Story
"Big Fish"
A frustrated son travels to be with his dying father, who spent his life telling everyone exaggerated stories about his adventures. Those stories have been a source of strain in their relationship. The son, William Bloom, resents what he thinks are his father's half-truths and lies. With the little time they have left together, William tries to piece together what parts of his father's fantastical tales are fact and what parts are fiction. GCU Theatre brings the tale to the stage in the final theatre production of the 2022-23 season. 7:30 p.m. Fridays and Saturdays, 2 p.m. Sundays, March 24-26 and March 31-April 2, Ethington Theatre
TEDxGCU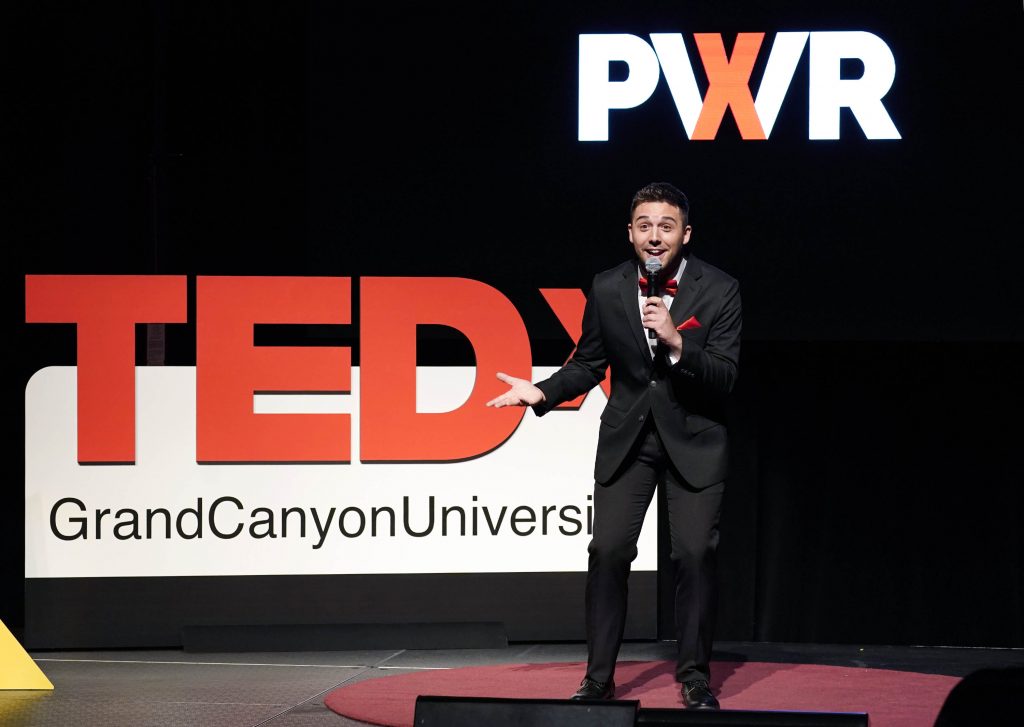 Get inspired by fascinating talks and performances at this annual event, which is entirely student-produced. Last year's TEDx, the sixth for GCU, was a record-setter with nine talks and a crowd of approximately 1,100. 6 p.m. April 14, GCU Arena. Story, TEDxGCU 2022
Midnight Breakfast
The Associated Students of GCU is big on helping classmates de-stress and will do so with the big East Campus Block Party. The party will begin at 5 p.m. March 2 and will span from Diamondback to Jerome apartments. But it's the student body's late night breakfast that may be the biggest de-stresser of all since it happens right around finals week. Midnight Breakfast will run from 9 p.m.-midnight April 19 on Prescott Field. Slideshow, Midnight Breakfast fall 2022
"When We Rise"
Finally, the Dance Department will wrap up the year with the inspiring "When We Rise" spring dance concert April 21-23 at Ethington Theatre. It will be one of the last events before Commencement and summer break.
****
Related content:
GCU News: GCU year in review puts accent on the new