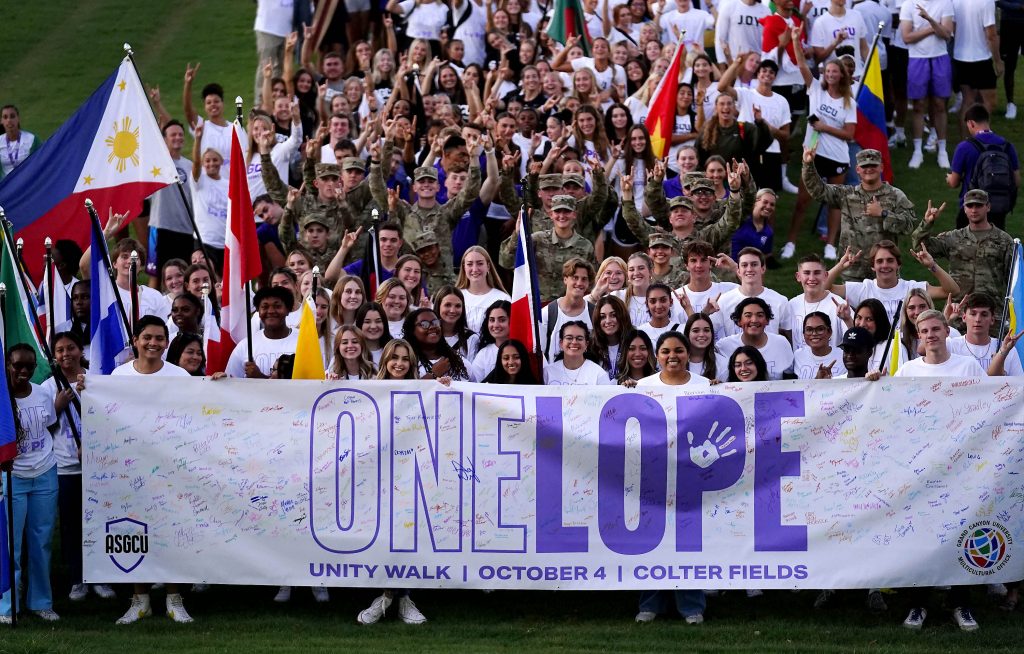 Photos by Ralph Freso/Slideshow
The Backyard was brightened by a sea of vivid colors and patterns of flags representing countries from around the world at the One Lope Unity Walk on Tuesday night at Grand Canyon University. In the highlight of Unity Week, the Associated Students of GCU and the Multicultural Office joined forces to combat culture disparity and encourage representation.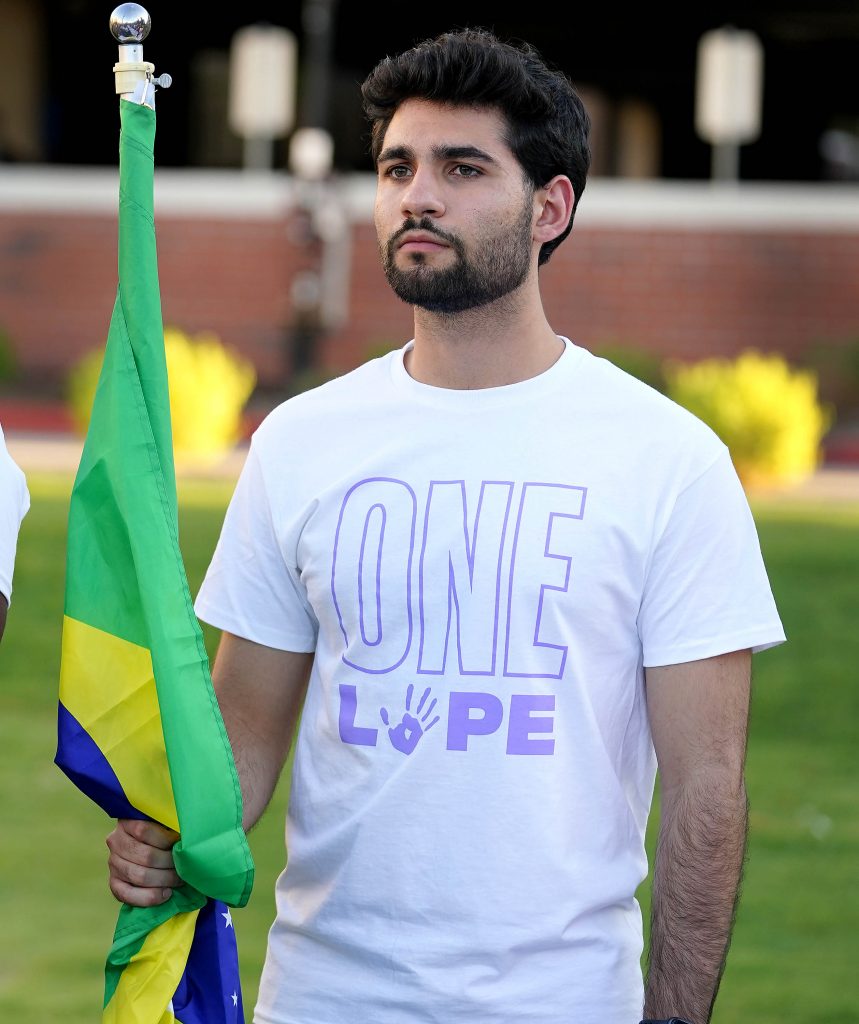 Their message was clear: Although we all come from different backgrounds, we all have one thing in common — we are loved by God.
"No matter who you are, your gender or color of your skin, God loves you," said sophomore basketball player Logan Landers. "And that is something that should be spread, especially in times like now, where there are riots and crazy things going on. I really think the world needs to know how much they are loved."
As an incoming sophomore who transferred from another school, Landers was impressed by the encouragement of inclusivity through Unity Week events.
"It's really good to see that GCU takes so much pride in making sure everyone feels welcome and loved, especially when finding what is essentially my new home."
The One Lope Unity Walk lived up to its name as it brought the campus together.
"Unity, to me, is the opportunity to come together regardless of background, ethnicity, race or beliefs," said Multicultural Office Student Director Theo Franco-Elias. "It gives us a space and opportunity for everyone to flourish and accomplish their potential we know everybody has, especially on this campus with a Christ-centered mission."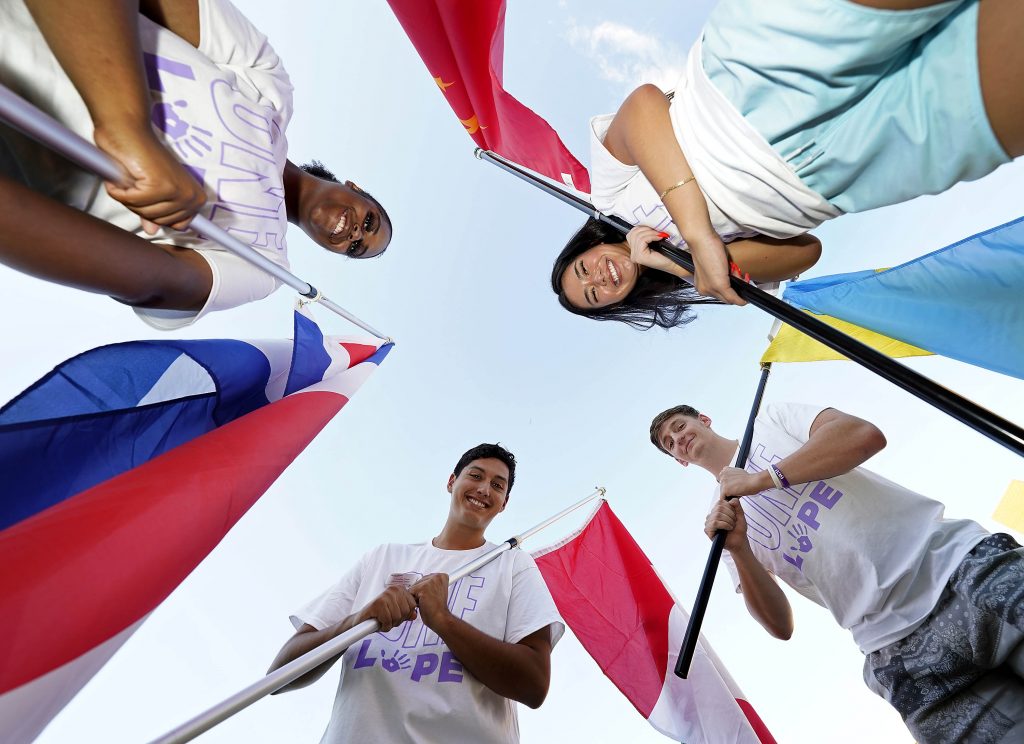 An orchestra of voices echoed in the campus' apartment alleyways as the large crowd paraded around campus to the final destination: The Gathering.
"Seeing the different emotions in the audience — some people were in awe, others were excited and some were confused — which is OK if you haven't experienced something like this," Franco-Elias said. "But, really, that mixture and melting pot of emotions turns into the central purpose of unity and Christ's teachings of ministry."
As student body president, Camden Marasco tries to enforce the idea of shared ownership. That means involving all of campus in events such as the Unity Walk, including the Multicultural Office, Havocs, Spirit team and athletes. That shared ownership plays an integral role in Unity Week and the overall growth of GCU.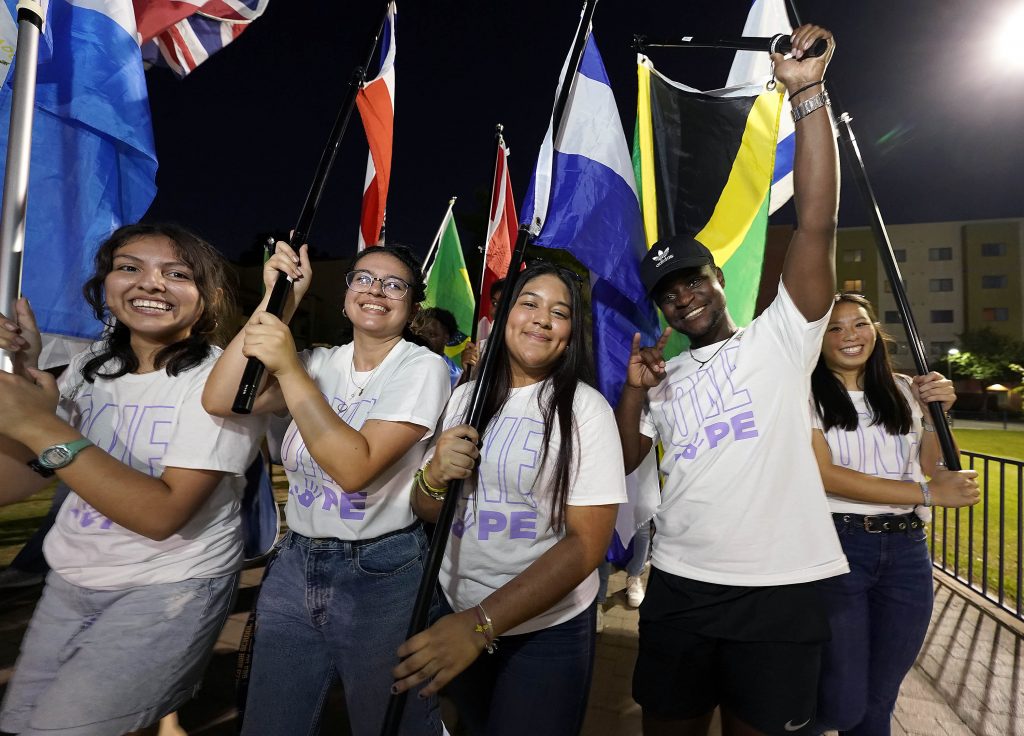 "It's really good to have everyone come together," Marasco said, overlooking the waving flags. "I think a lot of times we can be in our own worlds, running our own events or doing different things that are all toward the same goal but are done separately. So, to come together as one and work toward a common goal is just awesome to see."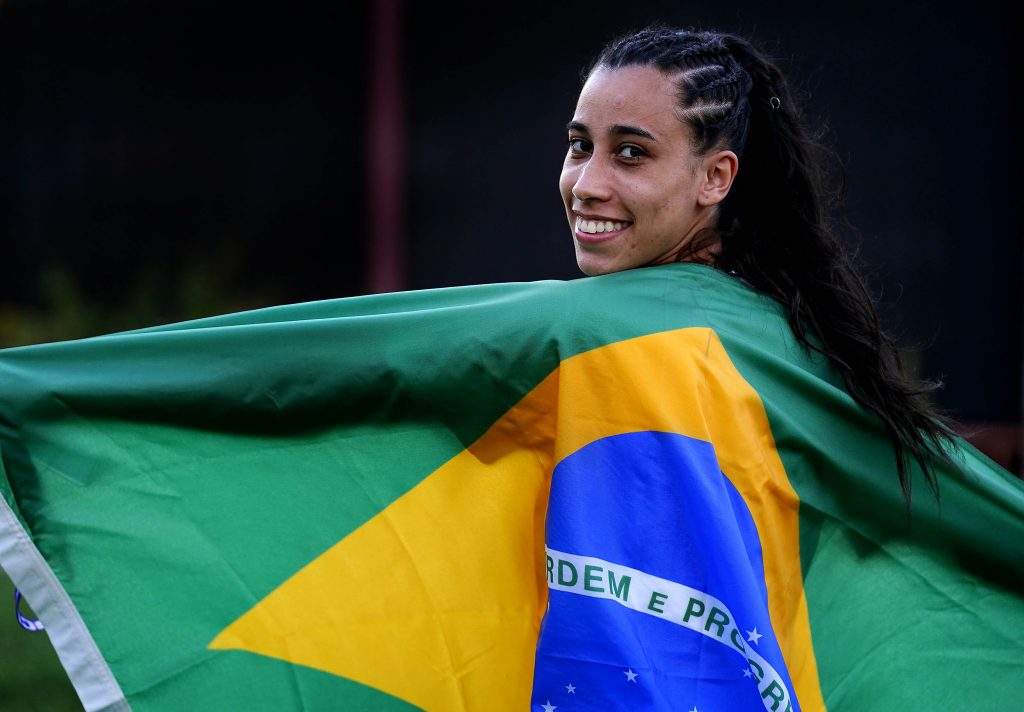 Among the many students who participated in the walk was Residence Life assistant Trinity Taunauu, who proudly represented and held the Australian flag throughout the 90-minute event.
"Even though I am not personally from Australia, I have a lot of relatives from there and a lot of my culture is embedded into Australian roots. Seeing representation on this campus, not only with just these flags but with language, clothing and culture is very important to me," Taunauu said.
In celebration of Unity Week and her ancestral roots, graphic design student Daisia Trimble sported white tribal paint stretching across her nose and adorning her forehead and lips.
"I'm not 100% sure what parts of Africa I come from, but I am a strong and independent African-American woman, and so that is why I chose the war-paint specifically just to show power and that independence," said Trimble.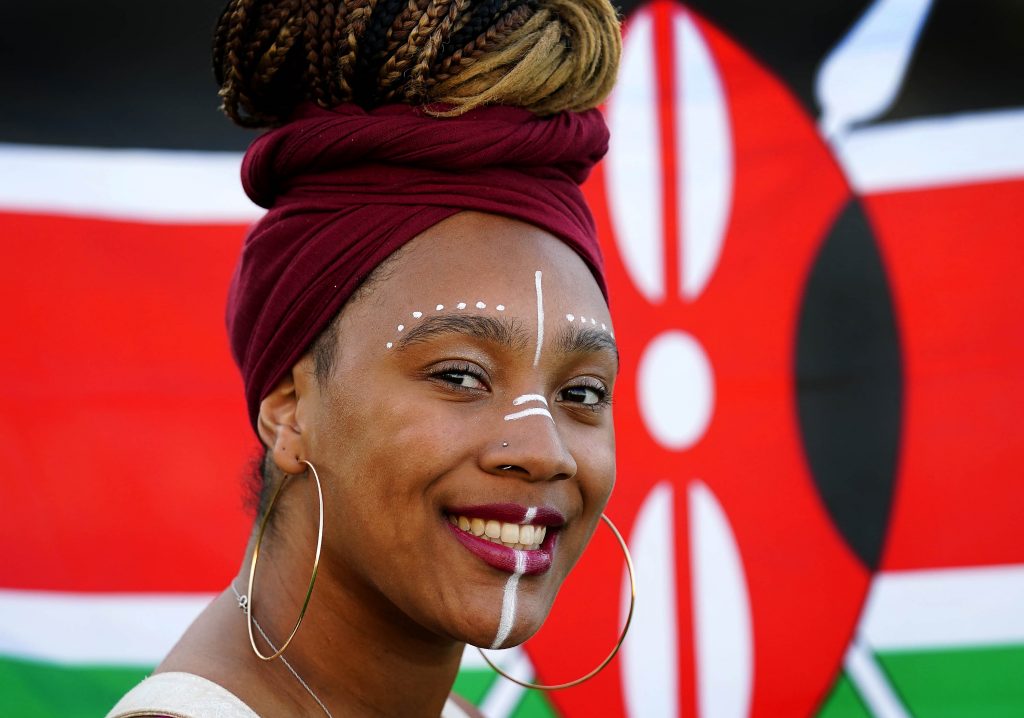 Students and staff still have the opportunity to participate in the rest of the Unity Week events, which include:
FASHION SHOW, 6 p.m. today, Quad. The event allows students to showcase cultural attire and provides a safe place for international students to embrace the clothing, colors and texture of their culture.
CANVASES AND CULTURE, 6 p.m. Thursday, Canyon Field. Students are invited to relax, unwind and destress by painting on mini-canvases provided by the Multicultural Office.
Although Unity Week takes place on campus one week during the academic year, for the Multicultural Office, unity continues even after the week concludes.
"One thing I love about the Multicultural Office is that kids from so many different backgrounds are able to have that platform to express themselves and their roots and share a core part of themselves and their identity," said Taunauu.
Contact staff writer Lydia P. Robles at 602-639-7665 or [email protected]
****
Related content:
GCU News: Multicultural Offices skates into new year