Kevin Litten decided he wanted to be a police officer during walks in the park as a child.
"We had to pass the police building every time," he recalled. "We passed by police officers. Their cars were so cool, and we would talk to them, and I remember being in awe walking past. That sealed the deal for me."
So Litten became the first person in his family to go into law enforcement. But he wanted something more, and he got it in 2020 when he earned his public administration degree from Grand Canyon University.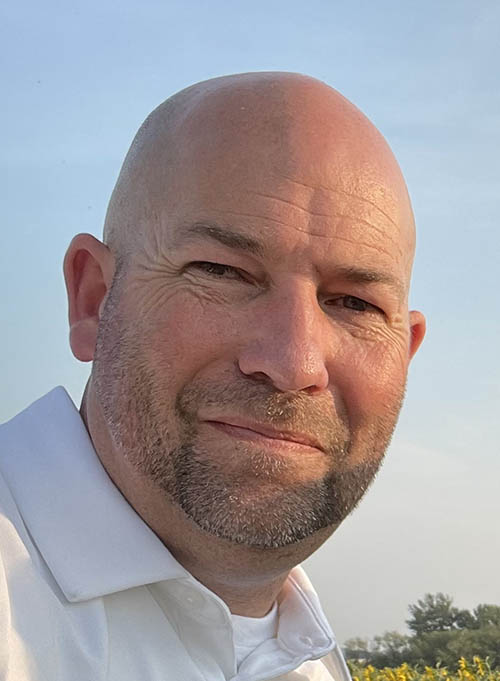 And look where it has taken him: Not only is he a deputy sheriff in Williston, North Dakota. He's also the new mayor of nearby Tioga, a small town (population: 975) in the northwest corner of the state.
Litten had no intention of getting into politics when he started classes, but "the more classes I took in this degree, the more I liked it," he said. "I learned in my classes what I wanted and how I wanted to run."
Other people in the town knew how they wanted him to run, too. They saw him as a solid choice to manage the town's affairs.
"At first, I wanted to run for a commission seat, just to get my feet wet," he said. "I started talking to community members, and they pushed me to run for a city seat. That got my feet really wet.
"The community members said, 'No, we don't want you to run for a commission seat. We want you to be mayor.'"
But there were some issues with that. As a new resident, Litten wasn't well-known in the community. His opponent, by contrast, had lived there for decades. And Litten had to figure out how to get his name on the ballot.
"I wish I learned how to correctly fill out petitions because I marked a box wrong, so I wasn't on the petition. I was a write-in campaign," Litten said.
He still won. He has been in office since July 1 and says he's focused on giving community members a voice in how their town is run.
"I've had people stop me walking around and at work, and they say they are excited to see this wonderful change and are looking forward to the future for this town even though it has only been a short amount of time from seeing the progress," he said.
Litten began his law enforcement career in Marana, Arizona, first as a dispatcher and then a police officer. He also was a recruiter for Pima Community College and restarted Marana's Explorer program, designed to encourage young people to join the police department by meeting its hiring requirements.
He was a deputy sheriff in Roseburg, Oregon, before moving to North Dakota.
Michele Weber was his Student Services counselor during his time at GCU and served as Litten's support system.
"She was so willing to help, went above and beyond for me," he said. "There was a time in my life where I was having trouble in my home, and she helped me. She was a guidance for me, and sometimes she was just an ear for me. I felt like it was more of a friendship than an advisor."
Litten's next goal is to earn a master's degree from GCU … in law enforcement administration. But his bachelor's degree prepared him well to conduct meetings as mayor.
"I was really scared going into the first meeting," he said. "After the first meeting went so well, I feel better prepared for what's coming because of what I've learned."
****
Related content:
GCU News: GCU classes aided alum in new role as police officer