Jagaar Halverson and Amaya De La Cruz were elected Associated Students of Grand Canyon University leaders on Friday.
Halverson, who will be president of the student body after an April inauguration, and De La Cruz, the incoming vice president, are both first-generation college students.
They beat Jake Martin and Tristan John-Jandles after 4,545 votes were cast by students on the GCU Engage app. Exact vote totals for each team are not revealed.
The pair will represent the student body in the 2023-24 academic year and be a liaison between it and University administration.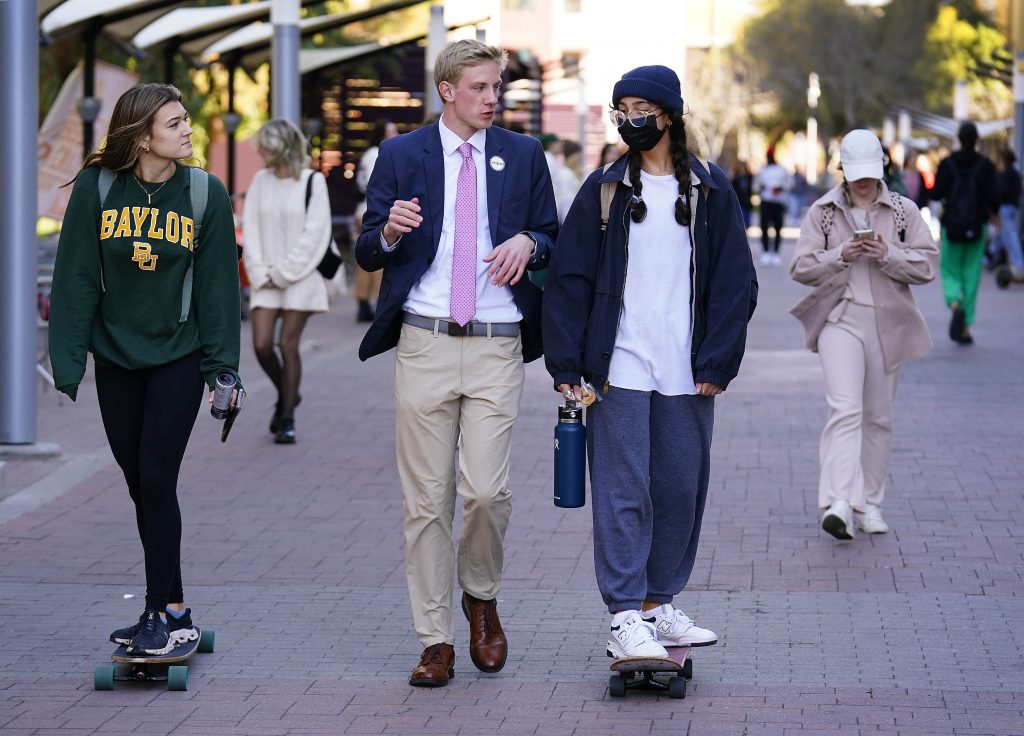 Halverson, a junior in government with an emphasis in state and local policy, is a Spencer, Iowa, native who has political experience in internships for Iowa politicians on the state and national level and served as ASGCU's chief of staff this year.
"I think it shows you are capable of what you put your mind to," Halverson said of being first-generation. "No matter what background you come from, whether wealthy or from poverty, we all serve the same God.
"This opportunity we have, we did it with the help of family, now it's up to us to lead the legacy of the family."
De La Cruz, a junior in communications with an emphasis in broadcasting and new media, is a Sacramento, California, native and captain of the women's rugby team.
"We put prayer first in everything," she said. "We wanted to do it clean the entire election. It's easy in competition to jab at the other team, but we put the Lord first."
Halverson and De La Cruz were active on campus during election week, having what Halverson described was an "army of people posting on social media" and populating campaign tablings on campus.
But it was one of the team's campaign themes that he felt connected with voters: working on projects that will affect students in the short run.
"We have to start focusing on the GCU of today more than five or 10 years from now," he said. "I think that's what students want, frankly."
He said the team's first order of business is building relationships with administration, but after taking over, will continue the work of current ASGCU leadership, Camden Marasco and Tyson Cantrell.
Tops among those efforts is "working with public safety on adding loading zones outside of residence halls."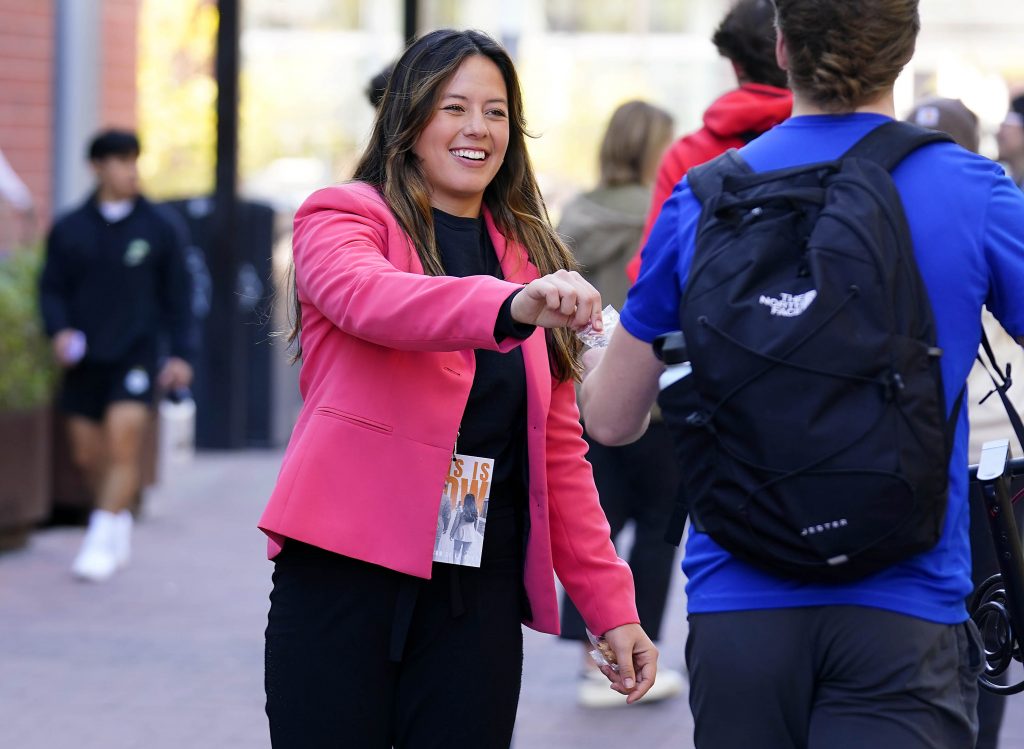 De La Cruz, who is this year's Senate Director, said the team was thrilled after the win. "I was just honestly so thankful. I was filled with gratitude for my team. We have planned this for months, so it was crazy in that moment."
They promise an open-door policy for students to voice their concerns, whether in ASGCU offices in Building 26 or if they see them in class.
"The last two days were different walking around campus," Halverson said Monday morning. "Everyone knows who you are. They've seen your face. That's what we signed up for."
Grand Canyon University senior writer Mike Kilen can be reached at [email protected] or at 602-639-6764.
***
Related content:
GCU News: Diverse candidates make case for student leadership