Jocelyn Ruassay knew about the Canyon Worship albums.
Grand Canyon University Worship Arts majors like herself buzz about it in the hallways, in the classrooms. Making it onto one of the showcase CDs is the pinnacle of the program, as if you were called up to the big leagues.
As if you did something incredibly special.
But it didn't seem like anything probable, especially for a freshman, which Ruassay was when the CD was recorded in the last academic year.
"I knew about the Canyon Worship albums, and I kind of viewed it as something I never would get a chance to do – SO out of reach," she said on Thursday night, just a few hours before her single with co-writer Jonathan Raingruber, "Just One Look," was released. "But God really gave me the opportunity to do what I thought I could never do; all I can do is thank Him for that and glorify Him with what He's given me."
He has given her and the rest of the 14 student artists featured on the 10-song Canyon Worship 2024 CD, a project of GCU's Center for Worship Arts, a unique opportunity to showcase their musical talents.
Unlike in past years, the album won't be offered initially as a whole, streamable compilation. Instead, one single will be released every month (except for December), capped by the release of the album in July. Singles will be available on all the major streaming platforms, such as Apple Music, and the album will be available on streaming platforms after its July release, as well as at the Lope Shop.
"We're going to do it (the album release) in the singles format, because that's the way the music industry has shifted," said Dr. Randall Downs, Coordinator of the Worship Arts program in the College of Theology.
The idea is to generate more traction with the CD, spreading out the musical love, so to speak, throughout the year rather than just dropping all that musical love at one time. It means that, technically, the program is skipping a Canyon Worship album release in 2023, making the upcoming 2024 release the eighth full-length Canyon Worship.
The artists, some of whom recently graduated, also will be featured at Canyon Worship Live at 6:30 p.m. Oct. 26 in conjunction with the Day of Giving at GCU, and listeners can access videos and chord charts on the Canyon Worship page online.
Project leaders chose Ruassay and Raingruber's single as the one to kick off the yearlong musical journey.
"It's SO surreal," said Ruassay on Thursday night. "I can't even believe it comes out in a few hours. It's crazy."
It's crazy, too, how far Canyon Worship has come since the first full-length album in the series debuted in 2016.
Students over the years have grown more and more excited about being part of the project, submitting original songs and hoping to be chosen to perform at one of the Songwriters Showcase concerts (one in December and one in April). It's where Canyon Worship leaders see live performances and, from there, pull which tunes will be included on the album.
"Just in terms of streaming, it has just prospered. It's flourished," said Downs of the series. "We're well over 2 million streams for our Canyon Worship albums."
But more than that, the creativity level has flourished.
"I feel like we have the procedural elements down well enough now that there's more opportunities to focus on the creative, and so I think you'll notice with this album, with some of the music, there's even more creativity in the production because everybody knows the process," Downs said. "So you can hop in and take more freedoms and liberties (in your songwriting)."
Ruassay, who also is credited as a co-writer on another Canyon Worship 2024 single called "Down to the River," was able to take those creative liberties with Raingruber, who she met randomly in the studio one day.
"We wrote the melody and all the lyrics in one two-hour writing session," Ruassay said of the single, which is about getting caught up in your own anxieties and losing your way, especially losing that connection with God and being afraid you won't get that connection back.
"Blinded by fear/I can't see past the storm ahead," go the lyrics. " … Lord I know You're here/ The waves obey when You command/Your kindness draws me near/Closer than I've ever been/And all along it was so simple … Just one look at the Savior."
The students said the track has a Lumineers and a Will Reagan/United Pursuit vibe to it with its acoustic guitar and calming, luminescent presence.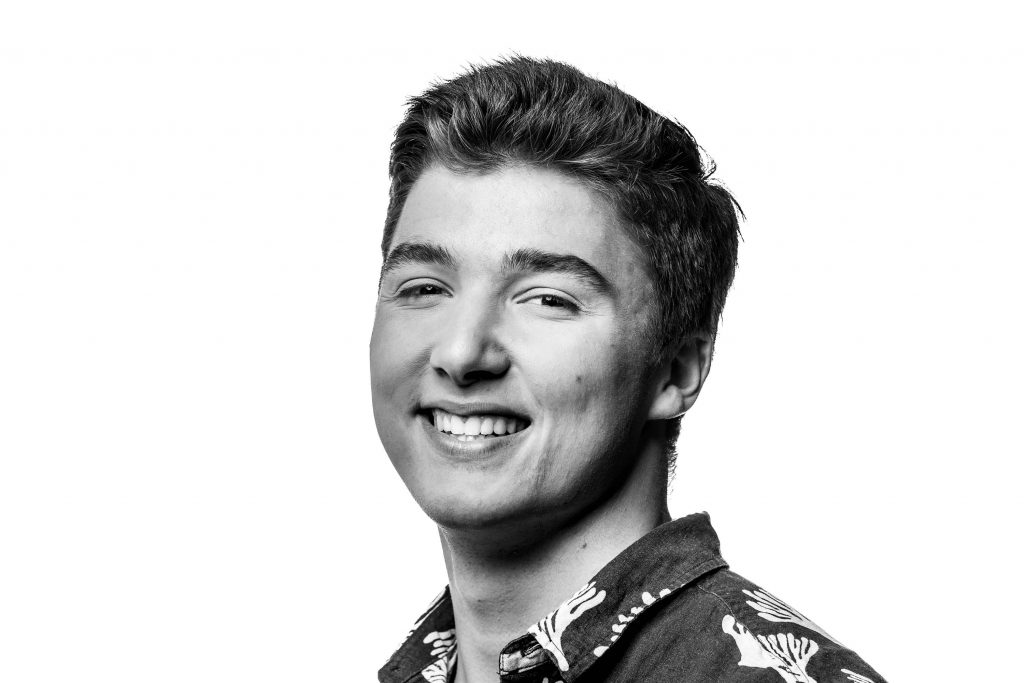 It's a reminder that, though you haven't spent time with God, "there's nothing we could do to earn or to lose His love for us, and it's reminding ourselves that, 'Oh it's so simple.'"
"Jocelyn's eagerness to testify to others about God's renewal in and around her is electrifying, and she brings that to her songwriting," Raingruber said. "Writing with her means stacking stones in remembrance and celebration of God's love.
"My hope is that God uses this song in the lives of others as much as He has used it in mine. So many times, the Holy Spirit has used the truth found in this song to gently lead me back to the Father."
Ruassay and Raingruber, now sophomores, have since become fast friends and followers of Jesus. We "have done life together for the past nine months," Ruassay said, and have watched each other grow creatively.
They have written so many songs since their first success in "Just One Look," which is one of the joys of being involved with Canyon Worship: the connections and friendships students develop that span their years at GCU and even beyond their time here.
Co-writers and now GCU alums Edwin Lopez and Trina Beecher, whose song "Home" is featured on the new album, found that kind of friendship and creative connection, too, after they started writing together as part of the Worship team in 2022 and after being featured on that year's Canyon Worship.
Being a part of this album project and returning to campus to promote it, said Lopez, who is now a worship leader at Living Streams Church, "just always feels like coming back to family … Coming back here is like going to your parents' house. Seeing those faces is never disorienting."
What Downs has enjoyed about producing these albums over the years is that "it's fun to see return students who have been on multiple Canyon Worship albums," such and Lopez and Beecher. "But then it's amazing to see these new students whose songs were chosen, who have great material," like Ruassay and Raingruber.
Canyon Worship first-timer Ruassay has reveled in the experience.
"What I've taken away from this whole album is unity and the gentle reminder that a relationship with God is the best thing you could have in this life," she said, and hopes people will listen, not just to her and Raingruber's song, but to the rest of the singles as they're released throughout the year.
"I just hope it's an encouragement to people who listen to it who are maybe feeling overwhelmed by whatever their current situation looks like, that they can just find hope and be reminded that the Lord is in control," said alumna Madison Russell, a returning Canyon Worship artist featured this time around on "Song of Moses," co-written with fellow recent graduate Marshanna Maxwell.
The whole heart behind the album, Ruassay said, and why the students write songs, is so "the listener would pursue a relationship with Christ, because it's really the best thing we could ever do."
Added Raingruber, "The album in its entirety is a beautiful testament to the rest and renewal for those who share in Christ. It exhorts the listener to approach the throne in faith, knowing that home is found in the arms of the Father.
"It was an enormous blessing to see the hearts for the Lord that so many musicians in our program put on display in the songs they submitted, and to see those songs nurtured and sharpened through this process. I can't wait to see the finished product."
***
The Canyon Worship 2024 song list
"Just One Look," Jocelyn Ruassay, Jonathan Raingruber
"Song of Moses," Madison Russell, Marshanna Maxwell
"My Surrender," Kyleigh Almich
"You Are Good," Abby Sorensen
"Home," Edwin Lopez, Trina Beecher
"Down to the River," Shailen Stewart, Jocelyn Ruassay, Kyleigh Almich
"Surrendering," Olivia Lazzarini
"Wait," Maclaren Keffer
"My Heart Belongs to You," Colter Bonaroti, Zach Goode
"My Every Minute," Nicole Jasperse
***
Related content:
GCU News: The music of Canyon Worship is all grown up