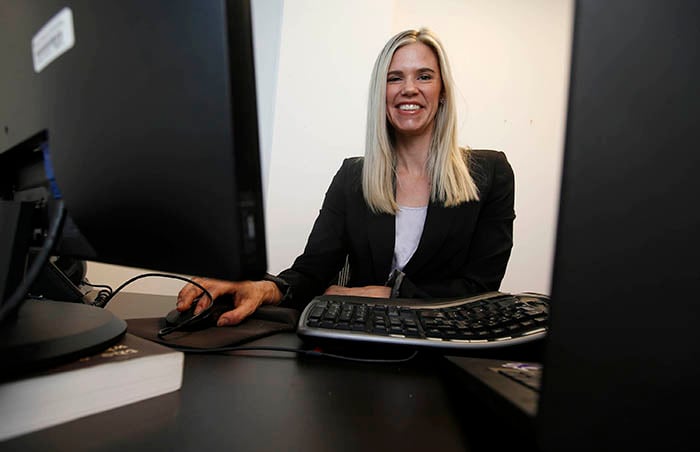 Grand Canyon University's College of Education (COE) is increasingly recognized as thought leaders on a national level on how to address teacher recruitment and retention, said COE Dean Dr. Meredith Critchfield.
COE's leaders will present at two major national education conferences in Indianapolis, Indiana, this week.
Critchfield will present on character formation in education at a symposium of the American Association of Colleges for Teacher Education, and Dr. Alicia Kozimor and will speak at another for the Association for Advancing Quality in Educator Preparation on programs that help put GCU students in classrooms as substitutes or for paid residencies.
"It's a blessing anytime we're invited to showcase the ingenuity of our pathways and programs, along with the hard work and dedication of our faculty and staff, to be a solutions-provider for our school partners," Critchfield said.
"The topics of these presentations represent some of the most urgent needs of our K-12 school partners, who consistently tell us they are struggling with social and behavioral concerns in classrooms, as well as teacher recruitment and retention We were selected to present on these topics because our college is known for being solutions-driven and eager to take one-of-a-kind approaches to address these pressing issues facing K-12 schools."
The conferences are:
American Association of Colleges for Teacher Education 75th Annual Meeting
The event Friday to Sunday is titled "Innovation Through Inspiration: Remembering the Past to Revolutionize the Future." Critchfield will join three other education deans on a panel on "Exemplary Models of Character Formation in Education Preparation and Liberal Arts Programs."
Association for Advancing Quality in Educator Preparation Quality Assurance Symposium
At the event, today and Thursday, faculty Chair Dr. Alicia Kozimor will present "Meeting Community Needs with Emergency Substitute Cohorts." She will detail COE's 2022 launch of a new residency program for students that allowed them to enter classrooms as emergency-certified substitute teachers. The session will detail the steps taken to build relationships with school districts, place students in classrooms and support the growth of preservice teachers who participated in the COE Emergency Substitute Cohort. As of spring 2022, more than 1,300 hours of substitute teaching had been logged for 192 classrooms and 1,400 students.
Kozimor also will present "Teacher Preparation with Residencies/Apprenticeships." COE's Canyon Teacher Residencies incorporates teacher residencies into programs for preservice teachers, an opportunity to receive paid teaching and classroom experiences while completing their coursework. Kozimor will talk about their planning, vetting and implementation process with local schools.