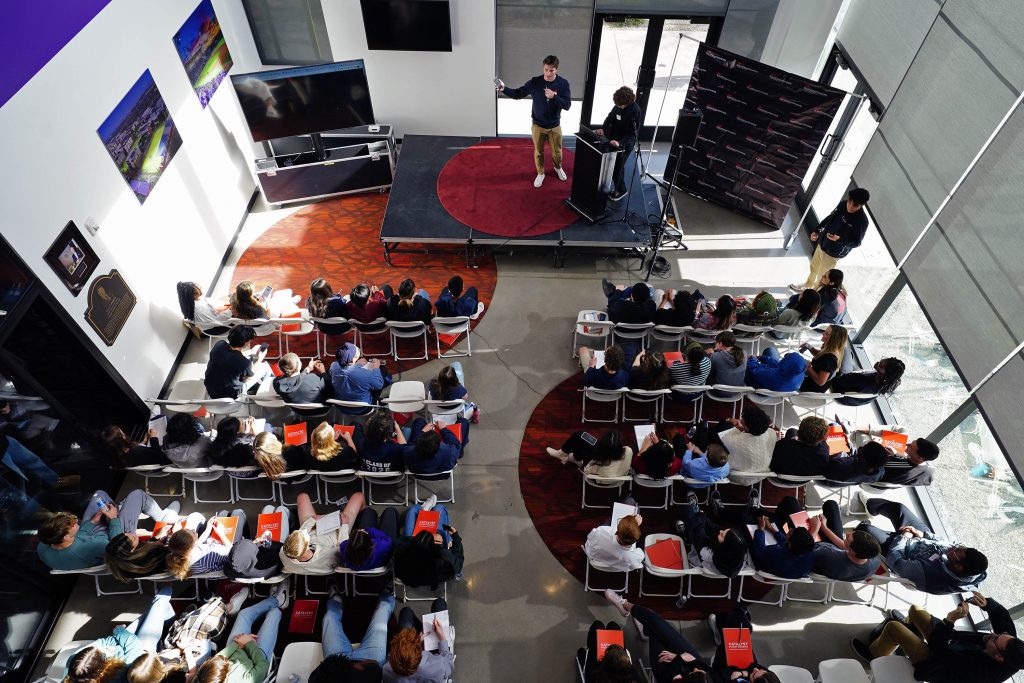 Photos by Ralph Freso / Slideshow
Judgment.
It is what everyone fears when it comes to standing on a platform with the crowd's undivided attention.
Palms are sweating, the room seems to grow 10 degrees hotter and suddenly the words you memorized dissipate before you can even speak.
It was a common feeling among the 45 high school students who attended the TEDxGCU Catalyst on Friday at Grand Canyon University, in which the student organizers from TEDxGCU join with K12 Educational Development to recruit students from around the Valley annually and teach them how to give a TED talk.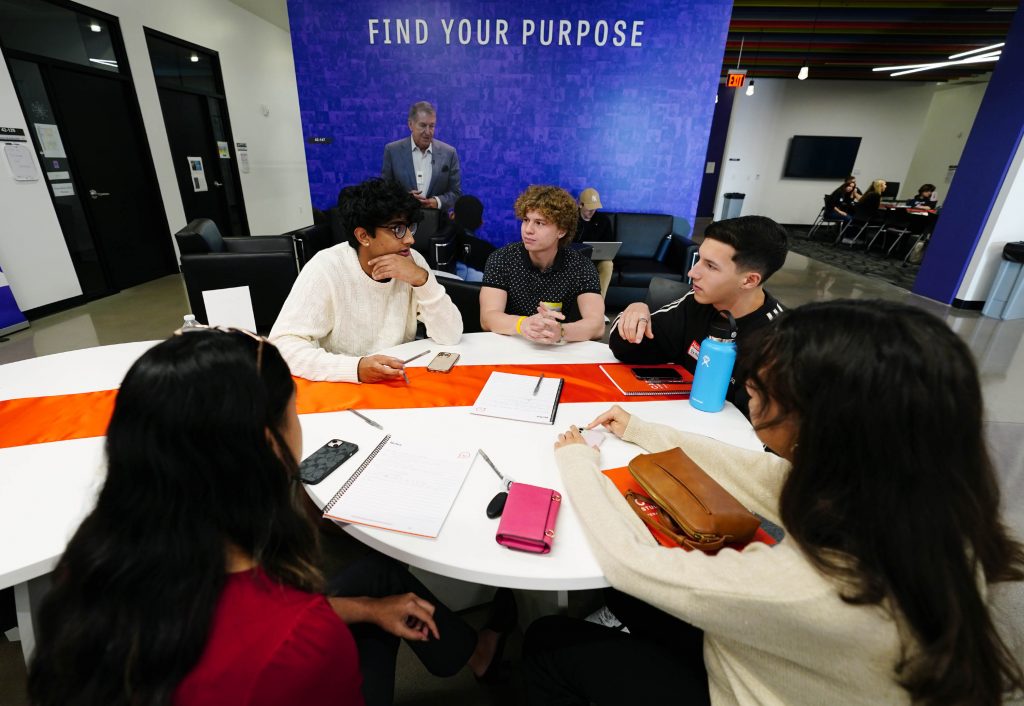 This year, students from five high schools – North Valley Christian, Mountain Ridge, Shadow Ridge, Valley Vista and Pinnacle – and home-schooled students attended the workshop and competition and learned valuable public speaking tips.
When Steve Thomas, Program Development Specialist for the Colangelo College of Business, asked the students why they fear presenting, Pinnacle High School student Vinay Sharma was the first to blurt out, "Fear of other people's opinions."
It was unexpected, especially coming from the student who boldly stood on the shaggy red carpet and spoke lies into the microphone as an introduction for his TEDx speech.
It was a moment when Sharma replaced that fear of judgment with confidence when he said, "Hi, my name is John. I'm a 25-year-old Harvard student. I have 16 brothers and I failed eighth grade six times."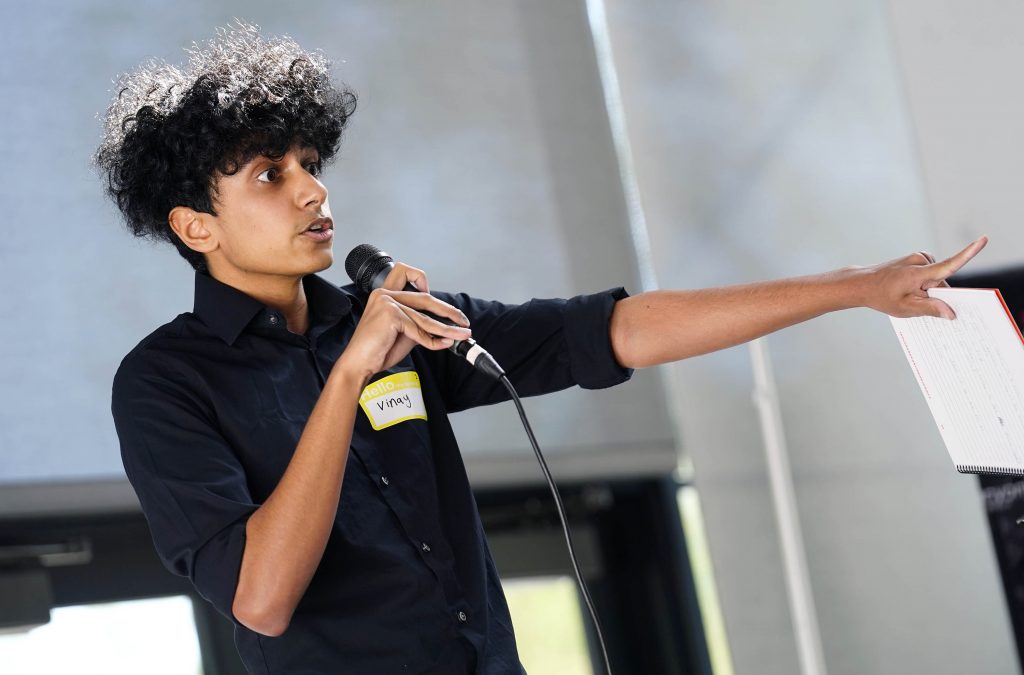 He wanted to teach the students a valuable lesson: When you look the part by maintaining strong posture and projecting your voice, it translates as confidence.
Sharma quickly revisited his introduction and cleared up the lies.
"OK, my name isn't John, I'm not 25 and I don't attend Harvard. I have one brother and I passed eighth grade with flying colors," Sharma said as the crowd erupted in applause. "You might be wondering why I lied to you. I woke up today and chose to be 25-year-old John.
"Whenever you want to do something, choose who you want to be."
He left the audience with three key steps to follow when channeling confidence: Fake it 'til you make it, look the part and be confident.
Sharma's approach clearly impressed the crowd. His talk, titled "Confidence is Key," was chosen as the best presentation.
"Fear of judgment is something that I struggled with a lot, but I just try to tune out what other people think," Sharma said. "I just want to make the most out of the opportunities that are given to me."
His reward earned him and his group VIP tickets to TEDxGCU on April 14 in GCU Arena. The tickets were a bonus, but the acknowledgment from his peers proved more worthwhile.
"It's really validating to know that other people liked my speech," he said. "Presentation skills are important to me, and public speaking is something I want to do more of in the future. So having the opportunity to learn alongside others and put it into practice is valuable to me."
The 12 educators from the six high schools could not agree more. Many teachers who attended the event saw it great resource because many of their students are preparing for student office elections and pitch contests.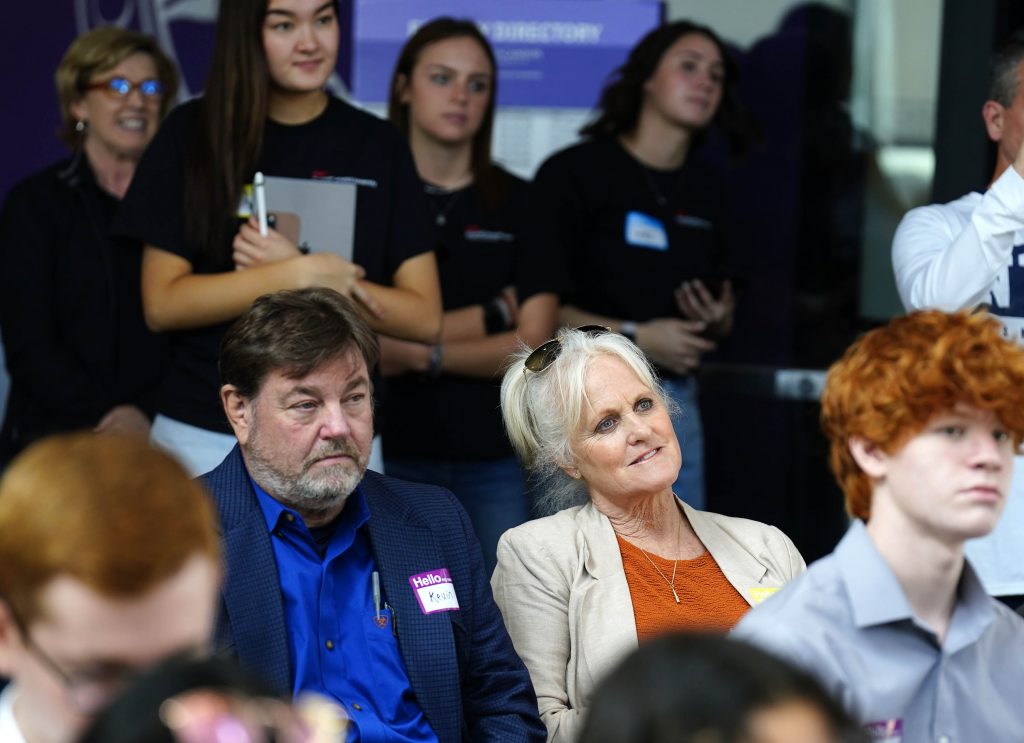 "Events like this are extremely valuable," said Deb Moore of Mountain Ridge High School. "You young people are their future peers, so it really sends a message and resonates with them. It's important that these students have great examples to model their speeches after."
The future public speakers were not the only ones who picked up valuable information at the event.
"I've already learned a lot and thought a couple ideas were interesting, one being the topic of social issues because it is something we can all relate to," said Kevin English, also from Mountain Ridge. "I'm curious to see how the students will handle the opportunity to practice public speaking and how they will present big problems like social issues in this context."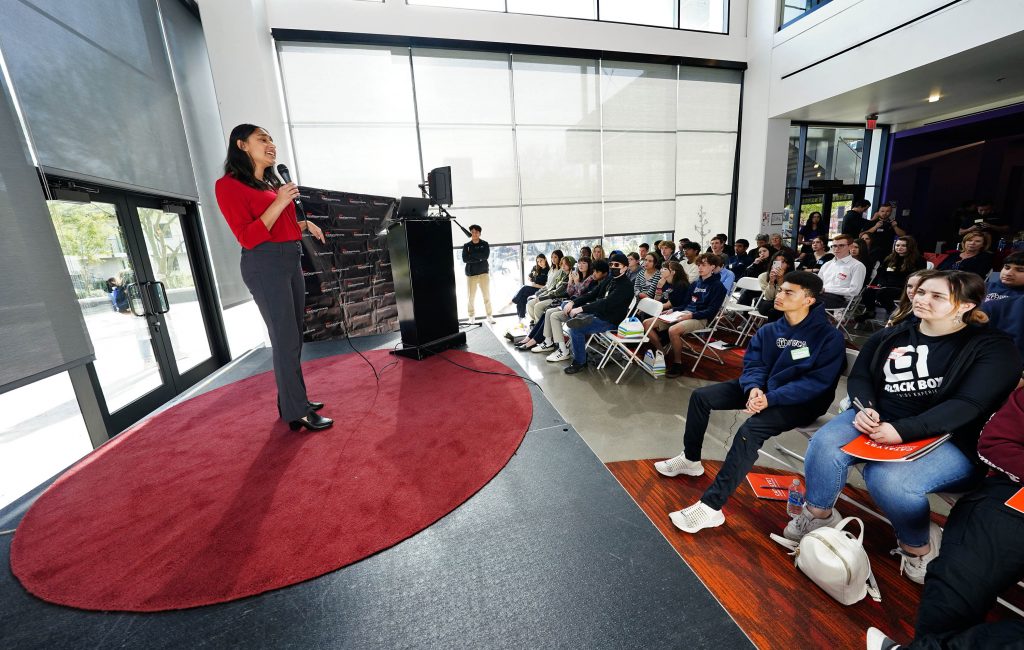 The educators do not claim to know it all and understand the value of expanding their knowledge. While they may have signed up their students up for the Catalyst, the educators aspire to take information acquired from the event and apply it to their own curricula and lesson plans.
"If you stop learning, then you're stagnant," Moore said. "We are always trying to expand our knowledge. We attend workshops like this, hear things and think, 'Wow, that's a good idea,' and we apply it to our teaching style.'"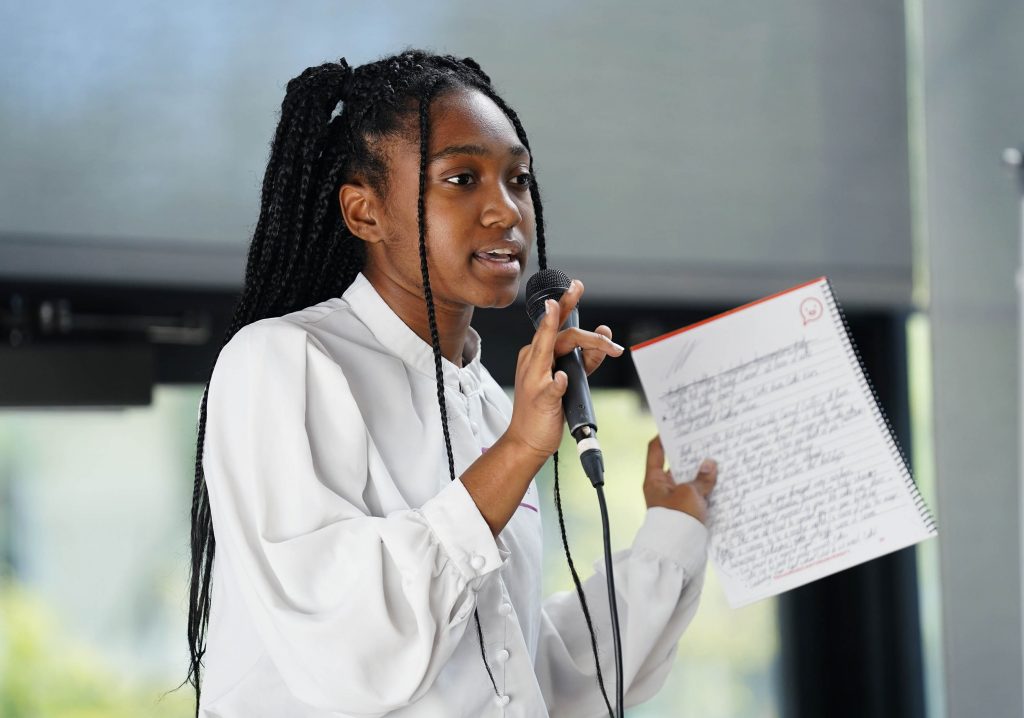 TEDxGCU Director of Operations Grace Good sees the Catalyst as an opportunity to serve the community and future entrepreneurs.
"I would have loved to have had an opportunity like this in high school, so I didn't come into college terrified of public speaking," Good said. "We are helping our future generations and giving them the tools they need to help them be successful in their future careers."
***
TEDxGCU
When: April 14
Where: GCU Arena
Contact staff writer Lydia P. Robles at 602-639-7665 or [email protected]
****
Related content:
GCU News: Catalyst propels high school students' TEDx skills