When Kyra Hobaica heard God's call to go on that 2019 mission trip to Cambodia and Thailand, she didn't jump at the opportunity.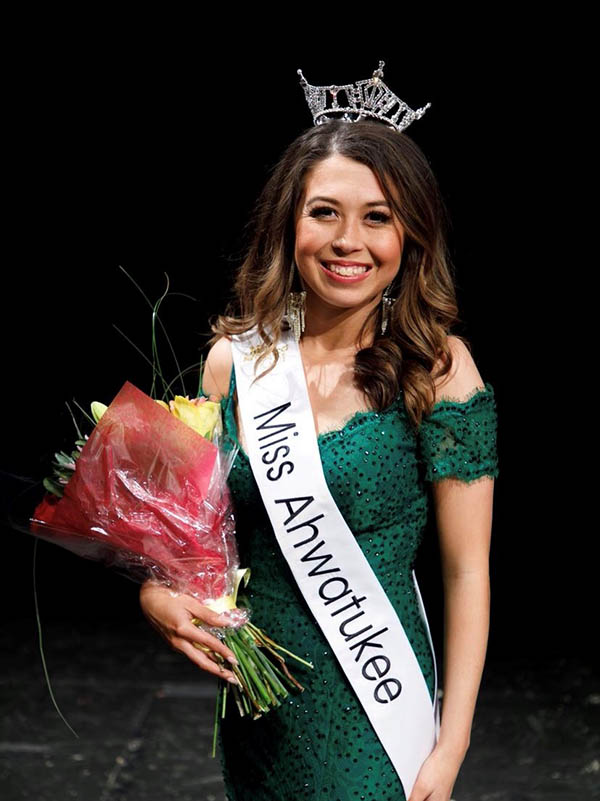 "God, I don't want to go," she remembers praying.
But she went. And then she saw the horrors of human trafficking.
It broke her heart.
"That changed where I wanted to do a lot of my community service," the 2020 Grand Canyon University graduate said.
Now, as Miss Ahwatukee, she's determined to do something about it.
"It's so sad to say, but when you have a shiny hat on your head and a crown, people want to listen to you, and I'll take that," said Hobaica, who majored in criminal justice and minored in Christian studies at GCU. "If people want to listen to me, I will tell them all they need to know – the dangers of human trafficking, how to stay safe online, how to protect your kids and how we can stop people from getting into it and how to also help people get out of it."
Her fervor earned her the Character Award in this year's Miss Arizona pageant, but she refused to take credit.
"It's not in me to win that award," she said. "It's God in me that got that award."
Hobaica's Destiny Rescue mission crew made connections with young Cambodian women and helped them gain skills for future jobs. In Thailand, the visitors built a well for a Christian community.
"It was incredible, but it was awful at the same time because it was all human trafficking," she said. "I walked the red light districts, and it was awful to see but amazing at the same time because you could see God in those places. You're just surrounded by GCU students that love God the whole time."
One of her favorite activities was painting a fence at a rescue home in Cambodia.
"Often, girls who are in human trafficking believe they have no worth because they believe they are tainted," she said.
The crew collectively decided to paint Proverbs 3:15 on the fence:
She is far more precious than rubies ...
"To remind these girls that you are worth more," Hobaica said. "It doesn't matter what you have gone through. God sees you as worth more than jewels, as rubies, than the precious walls in the ceiling. You are worth more to God.
"He called me to go and He broke my heart when I was there, in the best way possible. Then when I came back, I didn't realize it isn't just happening in Thailand or Cambodia."
But she did realize that her love for God is rooted in her time at GCU.
"I'm just really grateful for how GCU treats their students," Hobaica said. "Being kind and being within that atmosphere, that shaped me to who I am today. I really miss it, and I wish I could go back."
****
Related content:
GCU Today: Got a passion? There probably is a GCU club for it